My first lip and cheek tint is Bench's Pretty When Pinched, it's a purple color but gives off a reddish tint when applied on cheeks. Bench's PWP has been in my kikay kit back in college. A few months back, I bought Pretty When Pinched again for old time's sake but got disappointed because it's not that pigmented and doesn't have the staying power like their old formulation.
So I decided to try a new brand, this time with Tony Moly. I asked the SA for their lip and cheek tint and she gave this Tony Tint. It comes in two shades, Red Apple and Cherry Pink. Unfortunately, Cherry Pink is sold out. I bought the Red Apple for Php 278, I don't have anything to compare with anyway.
Product Information (from Tony Moly website)

Liquid type tint which helps to express a lively color on lips) Contains jojoba oil to ease the absorption, restore cells and boost suppleness on lips. Also contains other nourishing ingredients to help the lips look lively and vibrant.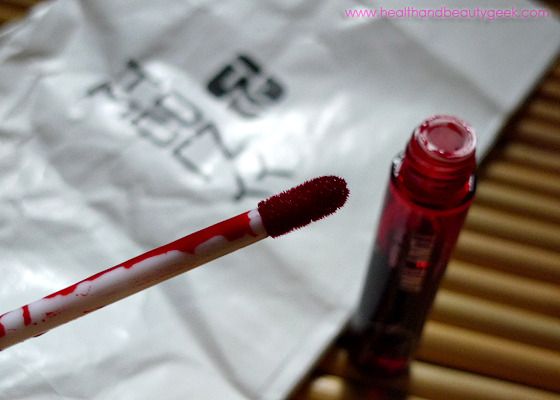 It comes with a doe foot applicator. I'm using this as a cheek tint only since I don't want to use doe foot applicators on my lips for hygienic purposes.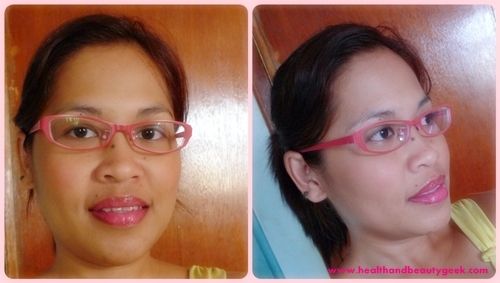 I'm using this for everyday use, I just dab two or three dots on my cheeks and spread it fast because it dries quickly.
What I love:
Very pigmented, just two to three dots is enough to add color on my cheeks.
Natural flush of red for my morena complexion.
No touch-ups throughout the day.
No weird smell.
Very easy to use especially for make-up noobs.
Slim packaging
Affordable, it's only Php 278 and it might last me a year.
What I dislike:
Stains on my finger! Ack, it takes two or three washes before the color comes off my fingers.
Dries fast so you must spread it quickly.
The black plastic cap of my Tony Tint cracked when I closed the cap a bit tight.