Part of my beauty haul in HK is this Laneige Snow BB Cream SPF 42/PA++ in #2 Natural. I always pass by the Laneige store which is just around the vicinity of our hotel and one night, the staff volunteered to test the BB cream on me. I'm not fair-skinned so I got hopeless in finding BB creams that will match my skin tone. So anyway, I was told that Laneige Snow BB Cream only has 2 shades: #1 Brightening and #2 Natural. The staff both tested the 2 shades and suggested that Natural looks best for my skin tone (as expected :p).
I was easily convinced so I walked out of the store with a new BB cream. It is priced at HKD 260 (around Php 1,300++ when converted), I inquired at Laneige in Trinoma and it's around Php 1,700.
Related: Laneige White Plus Renew Bubble Cleanser review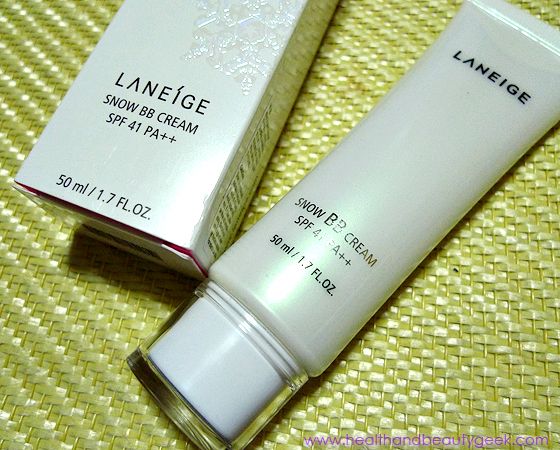 It comes in an easy-to-squeeze bottle. Packaging is clean, simple and elegant.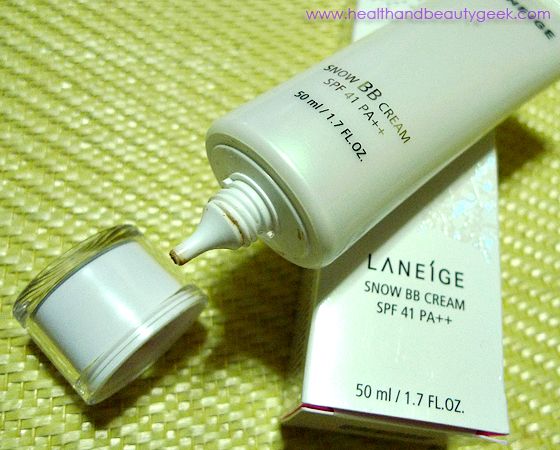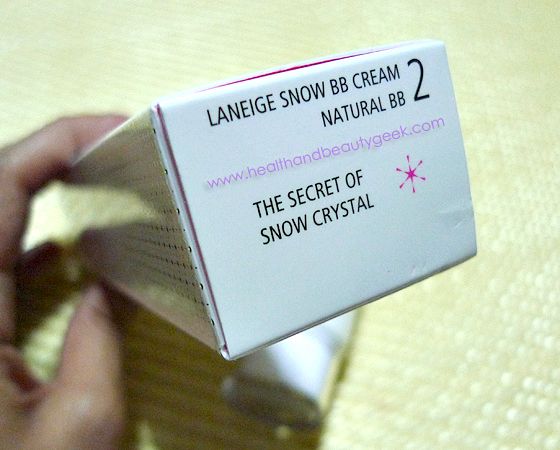 The BB cream is not too thick nor too watery, just right.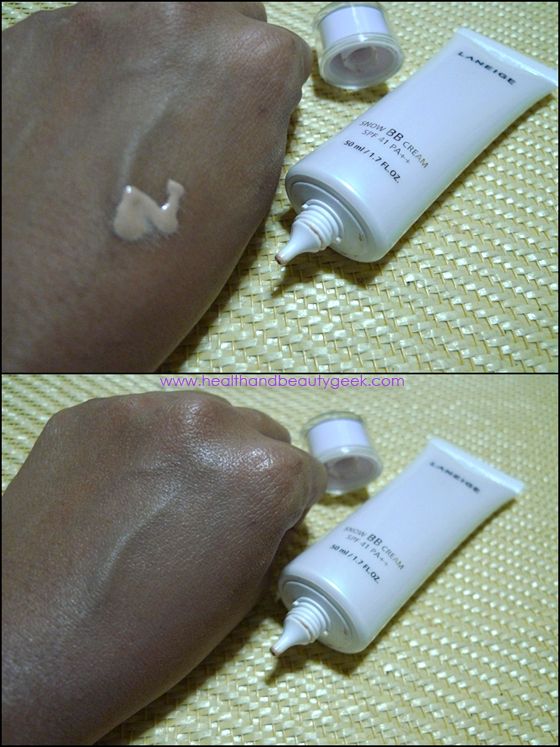 What I love:
The scent is mild and clean. It eventually fades after a few minutes.
It's easy to apply because of its creamy consistency. Easily absorbed by my skin.
The shade is friendly for those with darker skin tones.
Gives a glowing and dewy finish on my face.
My Tony Moly tint glides on my cheeks smoothly.
No white cast seen on pictures.
No allergic reactions like rashes and pimples appeared after using this for months.
I have dry skin on some areas and the BB cream kept it moisturized.
Hopes for:
More oil control. I still get oily on the T-zone area.
More shades, the merrier :p
Here's the Laneige Snow BB Cream on me, I just applied loose powder after the BB cream application.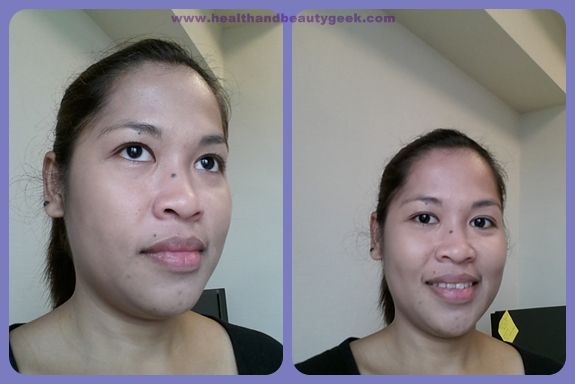 So what do you think?