Do you want to study abroad but don't know how and when to start? If you have relatives and a student visa in the country you aspire to study, that's not a problem. For those who have no connections but still wants to live their dream of studying abroad, IDP Philippines might be of help.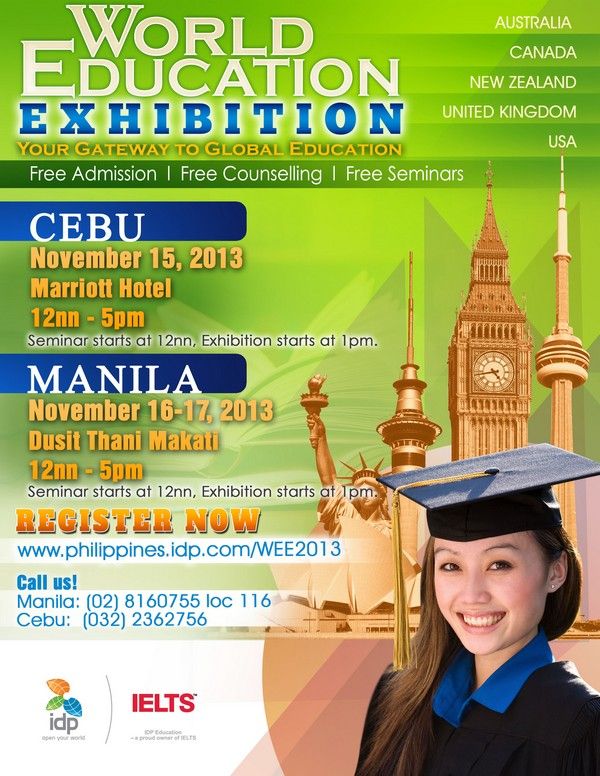 If you want to study in Australia, New Zealand, Canada, USA, United Kingdom, etc, you should join the World Education Exhibit 2013 happening in Manila and Cebu.
November 15, 2013
12nn – 5pm
Marriott Hotel, Cebu
November 16-17, 2013
12nn – 5pm
Dusit Thani Hotel, Makati
Register today at http://www.philippines.idp.com/WEE2013 or call (02) 816-07-55 loc 116
IDP Philippines was established in 1984 and has been the trusted name for students looking for education overseas. Its counsellors provide personalized service to students, advising them on the best ways to achieve their education and career goals. IDP Philippines is an accredited IELTS test provider and has been the leading test centre in the Philippines for the past 20 years.