Did you know that across the globe, 4 billion people need visual correction, and in the Philippines, over 20 million individuals need visual correction? That's according to a recent study, because of this, Essilor has launched a public awareness campaign, "Seeing the World Better". Essilor is a top global ophthalmic lenses manufacturer, the campaign is the company's way of helping the world see better by raising awareness about the importance of healthy vision and address the alarming number of visual impairment cases in the country.
Read about: Essilor Sight Center at Manila Central University
Aside from seeing the world better with perfect vision, you can also see clearly their newest brand ambassador, Piolo Pascual.
Trivia: Piolo Pascual has 20/20 vision. But why does he wear glasses? Apparently, we all need to wear glasses for prevention and protection. Even if you have 20/20 vision like Piolo Pascual, our daily exposure to harmful UV rays and blue light will damage our retina. UV rays come from the sun while blue light comes from our computer screens, smartphones, and tablets.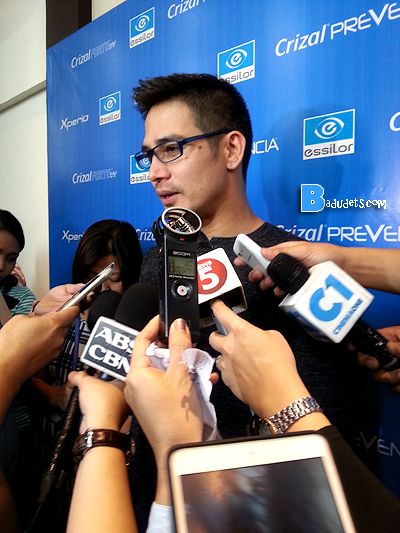 Good eye health is a serious matter because it is essential to performing practically all our daily tasks. Without good vision, we can only do so much and this limitation can stand in the way of achieving our goals. – Piolo Pascual
 "Seeing the World Better" campaign aims to impart three important messages:
Prevention – Essilor lenses help prevent age-related eye diseases
Protection – It also helps provide everyday protection from ultraviolet (UV) rays and harmful blue light
Correction – Promote the initial purpose of Essilor which is to help correct eyesight.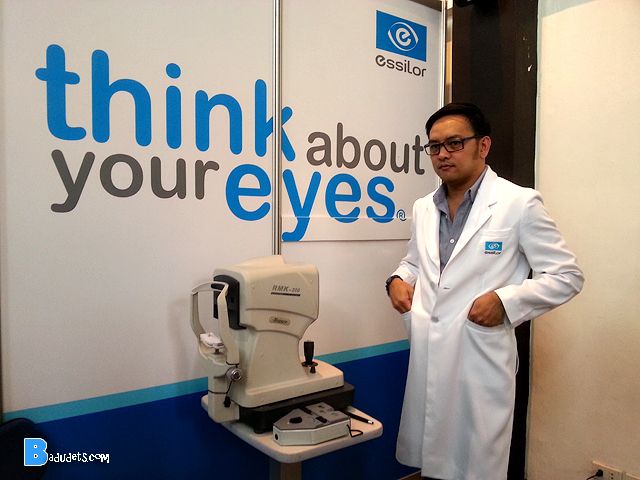 It's time to have your eyes checked. As for me, I've been wearing glasses and contact lenses since high school. My current grade is 3.25 on the right, and 1.75 on the left. I have a lazy eye. I always have my eyes checked annually since my eye grade fluctuates. I always get the special lens with UV protection because my work requires me to be in front of the computer all the time. This time, I want the Crizal Transitions lenses, these special kind of lenses adapt to lighting conditions. It's also perfect this summer.
How about you, do you have healthy vision? If not, what's your eye grade?