My mother bought a Revlon Colorburst lipstick and while she's choosing amongst the shades, I'm busy swatching the Revlon Colorburst Lip Butter shades. I have it in Sweet Tart, but I want to buy the other shades too.
It's really helpful to apply them on your lips and not just rely on the cap's colors or the swatches on your hands. Just like Tutti Frutti. Judging from the cap's color, it's very orange and not flattering on me, or to anyone. But the SA said that Tutti Frutti is pretty too…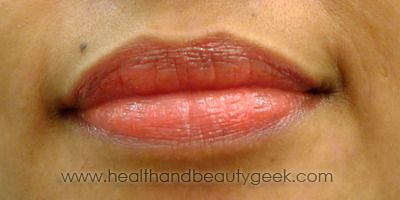 After the first swipe, I immediately said to the SA, "Oo nga no?". It's a peachy-orangey shade that is perfect for everyday wear. Orange is the season's color too, and summer is fast approaching so this is the perfect shade for summer.
I'll have to wait until the next payday though, but I'm definitely making room for Tutti Frutti in my kikay kit.