Ramen is one of my comfort food. But my favorite ramen places are far from home and work. When I saw the huge X sign outside Ramen X in Trinoma, I got excited that finally, one ramen place is near.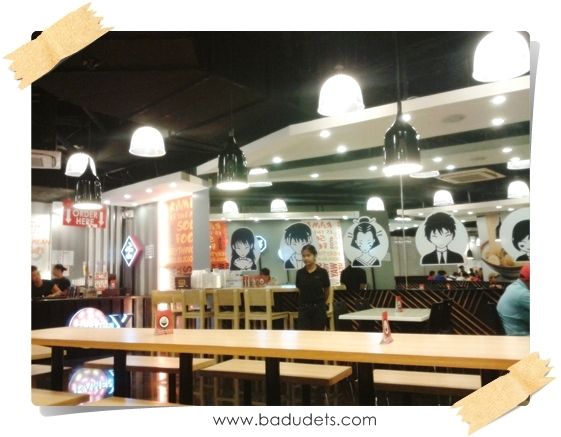 Check out the other ramen places I've tried:
The interiors are hip and modern, anime lovers will surely love the Japanese stickers adorning the mirrors. When ordering, you should go to the counter, pay, get your number and wait for your order to be served on the table.
Jeff had the spicy Chikuwa 7 Ramen, why the number 7? Because it has 7 Chikuwas or fish cakes surrounding the pile of noodles at the center. If you like your ramen to be spicy, then this bowl is for you.
I had the Shoyu Ramen, non-spicy soy-based roast pork noodles. I love how tender and flavorful the pork belly is. The noodles were firm.
The servings of the noodles are satisfying, imagine having a Japanese meal for two for just Php 300! They even have rice meals for just Php 99.
Ramen X may not offer the best Japanese meal experience but is enough to satisfy my ramen cravings. The price is one main reason why I will keep coming back to Ramen X.
Ramen X
2nd Level, Trinoma