Myra E Holistic Skin Care unveils new TVC along with their three skin care ambassadors in a media launch few weeks ago. Jessy Mendiola, Iza Calzado, and Eula Valdez are the current endorsers of Myra E skin care line. They are all raving about how great Myra E worked for their skin, and I'm convinced because I'm also raving how good and radiant they looked even from afar.
Myra E picked three beautiful women from different age groups to let everyone know that skin care should start even at a young age and should continue to defy aging.
20-year-old Jessy Mendiola wants skin that is always blooming…
30-year-old Iza Calzado wants skin na makinis and glowing….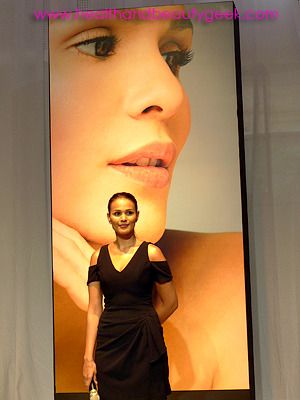 In her 40s, Eula Valdez wants perfect skin that defies aging….
All their skin wishes were achieved by taking Myra E 400 IU capsules and complementing with other Myra E topical products such as Myra E body lotions and moisturizers.
Beauty starts from within, it's a cliche but it's a proven fact vitamin E is a powerful antioxidant used to repair and protect skin cells against free radicals. And like Sam Oh mentioned during the launch, "The whole is better when its parts are its best". So for holistic skin care, we must start from within by taking in Myra E vitamin E capsules and work our way out by using body lotions and facial moisturizers all from Myra E.
Myra E Holistic Skin Care TV commercial, who is your favorite and which one echoes your skin needs?
GIVEAWAY ALERT!!!
I'm giving away 3 SETS of MYRA E PRODUCTS (1 body lotion and 1 facial moisturizer) to 3 lucky readers. Joining is easy through Rafflecopter below: