Few weeks ago, I was invited to the launch of Metro Manila Traffic Navigator. A joint project of TV5 and MMDA to provide public service to the people. TV5 hooked up with MMDA to tap to the MMDA Metrobase to come up with a traffic monitoring system. The Metro Manila Traffic Navigator is the first ever digitized traffic information system that helps inform motorists and commuters of the traffic situation along major roads in Metro Manila. And unlike other government agencies with un-updated websites, the Metro Manila Traffic Navigator gets updated every 5 to 15 minutes.
Just go to http://mmdatraffic.interaksyon.com/, you have three options to choose: System View, Line View and Google Maps.
The System View gives you a bird's eye view of the traffic situation along 6 major roads namely: EDSA, Quezon Avenue, Espana, C5, Roxas Boulevard and SLEX.
For a more detailed information on a particular route, use the line view. For instance, you're only concerned about the traffic situation in EDSA, choose EDSA in line view and you'll see color coded guides about the traffic situation. Green is for light traffic, yellow is for moderate traffic and red is for heavy traffic.
You can also use the Google Map view if you want to see the specific streets and roads on a particular intersection.
As you can see from the screenshots, the bottom of the website has a Facebook and Twitter feature that lets users share the traffic information to their social networks. A very nifty idea because information sharing is one of the most powerful tool to get news and updates fast.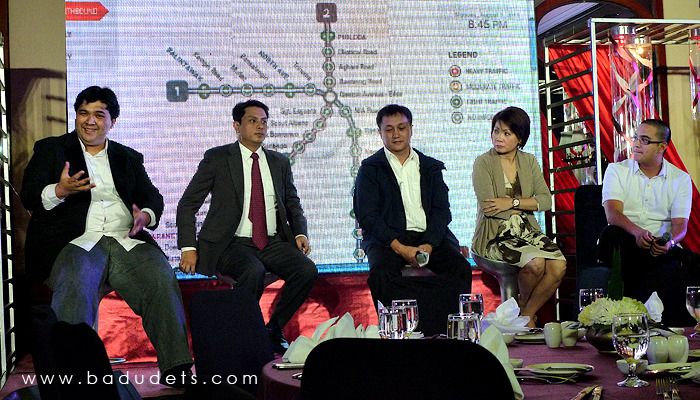 The panel is very optimistic with Metro Manila Traffic Navigator and hopes to improve and widen its reach. Carlo Ople also announced that there will be an app specially for Iphone and Ipad users. But non-Apple users can also access the website seamlessly using a PC, Android phones, tablet PC, Nokia phones using any web browsers available.