Flip flops are a must-have in everyone's closet especially here in the Philippines. Gone are the days when flip flops were just worn at home because of it's plain and simple designs. Now, it is part of a fashion statement, not only that, a lot of people wear them because of the comfort it offers no other footwear can.
Last April 3, 2013, Caribbean Footwear was introduced to us group of bloggers. This is the first time I heard of this brand but turns out they have been around since 1995. They are the former manufacture for big footwear companies but in 2010, they established the Caribbean brand. Their latest collection for summer is the Urban Safari Collection which features bold prints, vibrant colors, and chic neutrals.
Irresistible designs, I tell you! When I was at the event, I can't decide which ones are my favorites. I used to collect a Brazilian brand of flip flops but because it's expensive, I have to buy one or two pairs and then wait for the next payday if I like the other designs. With Caribbean Footwear, it's so affordable! Are you ready to hear the price? Price ranges from Php 180 to Php 299 only. There are so many designs to choose from so with its price point, you can buy 2 or more designs and styles that you like.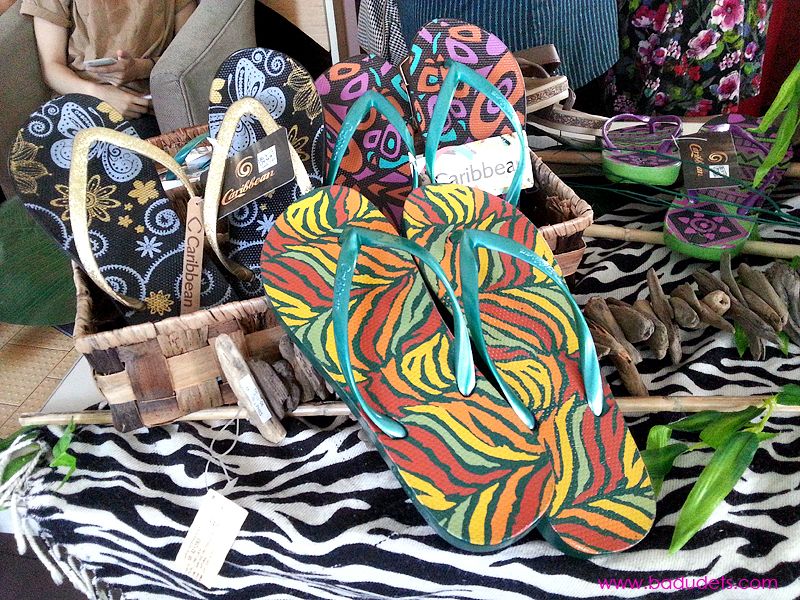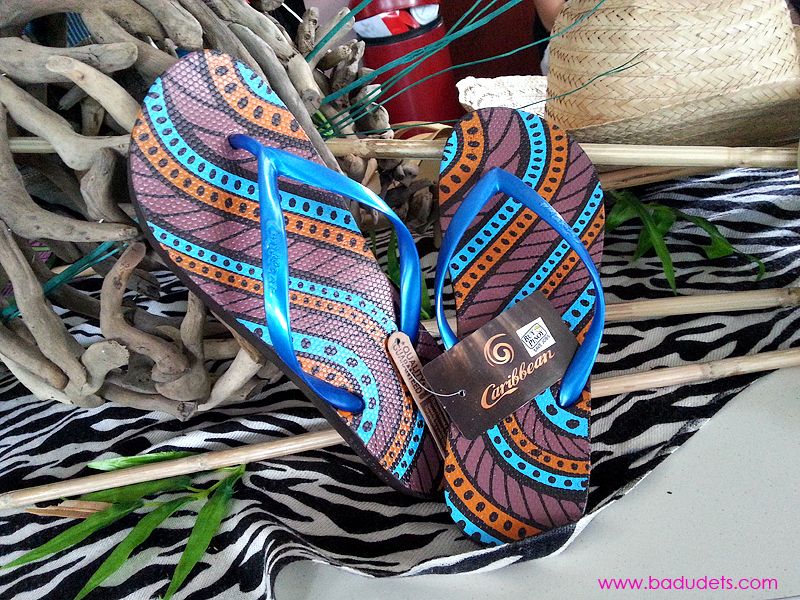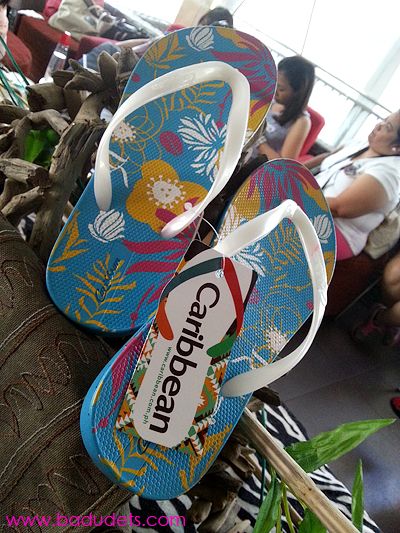 Carribean Footwear is a proudly Pinoy brand and has perfected the making of a footwear that is durable, comfortable, fashionable, and affordable. The strap is Caribbean's own invention with the use of cutting-edge technology to make it durable and comfortable at the same time. It features a mid-foot curve to create proper foot formation and posture while walking and running. The best feature for me is their anti-slip technology, may it be marbled, tiled, cemented, wooden floors, etc. its sole is designed to protect your from slipping.
I got the Yellow Safari from their collection and this is my current companion wherever I go. Whether to the office, malls and grocery, I can't wait to bring this in Pagudpud amd Vigan on the 20th.
Inspired by Caribbean Footwear's fashionable designs, I created a lookbook using my favorite designs from the Urban Safari collection.
Which of the 3 lookbooks do you like? Did I make you curious about Caribbean Footwear? Then grab your pair now, they are available in department stores and supermarkets.
Website: http://www.caribbean.com.ph/
Like their Facebook page: https://www.facebook.com/CaribbeanFootwear