Our Philippine money gets an overhaul after a long time. It's refreshing to see the new Philippine banknotes. The new Philippine bank notes showcases top tourist attractions at the back. At first impressions, our new money looks like the Hong Kong dollars.
See the new 20, 50, 100, 200, 500 and 1,000 peso bills: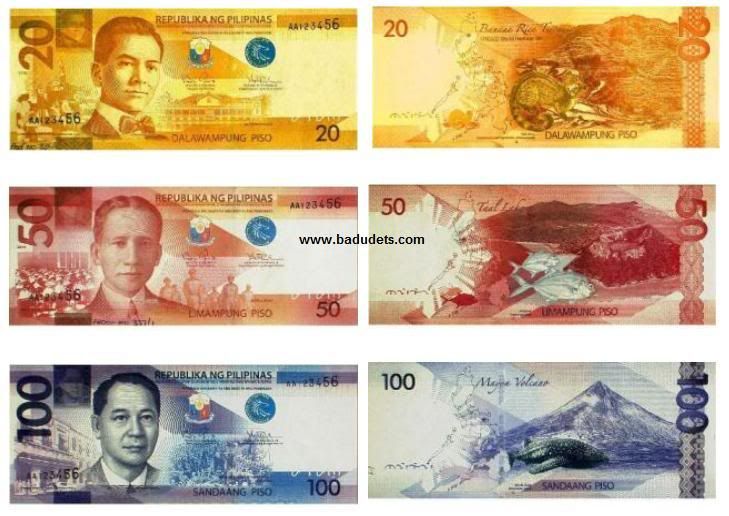 The most striking change is with the Php 500 bill which now shows the late President Cory Aquino, Ninoy Aquino is smiling at last.
The new Philippine bank notes will be circulated this December but old bills are still legal tender within the next 3 years. I hope I can score these new bills when I withdraw money to buy eye wrinkle creams at the mall tomorrow.