It's one of those rare times that I get to win in a contest. That's why I'm ecstatic if I was drawn as a winner, doesn't matter if the prize is big or small. I joined Uniqlo's Vote and Win contest via their Facebook app just because I'd like to see the UT designs particularly the Hello Kitty and Lulu Guinness shirts.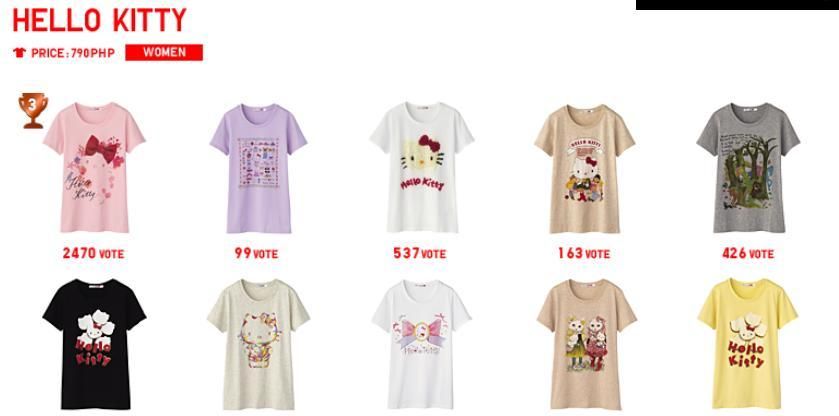 After voting for several days, I won! So off I went to Mall of Asia to claim my prize. Uniqlo store is still under construction but the UT shirts are showcased on the wall and people can also vote on-site using the Ipads from the Uniqlo staff.
Every week, 100 winners of UT shirts are drawn. This promo is open until June 10, 2012 only so if you haven't voted yet, like their Facebook page (https://www.facebook.com/uniqlo.ph/) and vote using the app. Or swing by their store at Mall of Asia and vote.
I hope luck is on my side till the grand draw for me to win a free trip to Japan!