The 16 km at the Yakult 25th Run was my second 10 miler after the New Balance Power Run. Normally,  I would just register for a safer distance of 10 km or 5km but this year, I plan to push harder since I'm going to the gym after office hours. I also missed Run United 1 last week because we're in Palawan, so I was excited to register for this race when I returned last Monday. But I learned that registration were already closed in Mizuno stores, but seems that I was meant to run for this race because Mizuno Philippines gave me a race kit!
It's my first time to join a race that starts at the CCP Complex, Jeff, who was recovering from a trail run last Saturday, drove me to the venue. We went there early to look for a parking space and also to claim my race kit.
Noelle of kikayrunner.com led the warm up, she's my running idol :p. Gun start was 5:30 am, I was actually looking for a route map online but can't find any so I don't have any idea where this race will take me. Turns out that from CCP, runners will turn right to Roxas Boulevard going to Coastal Mall U-turn and then head to Luneta, U-turn and back to CCP.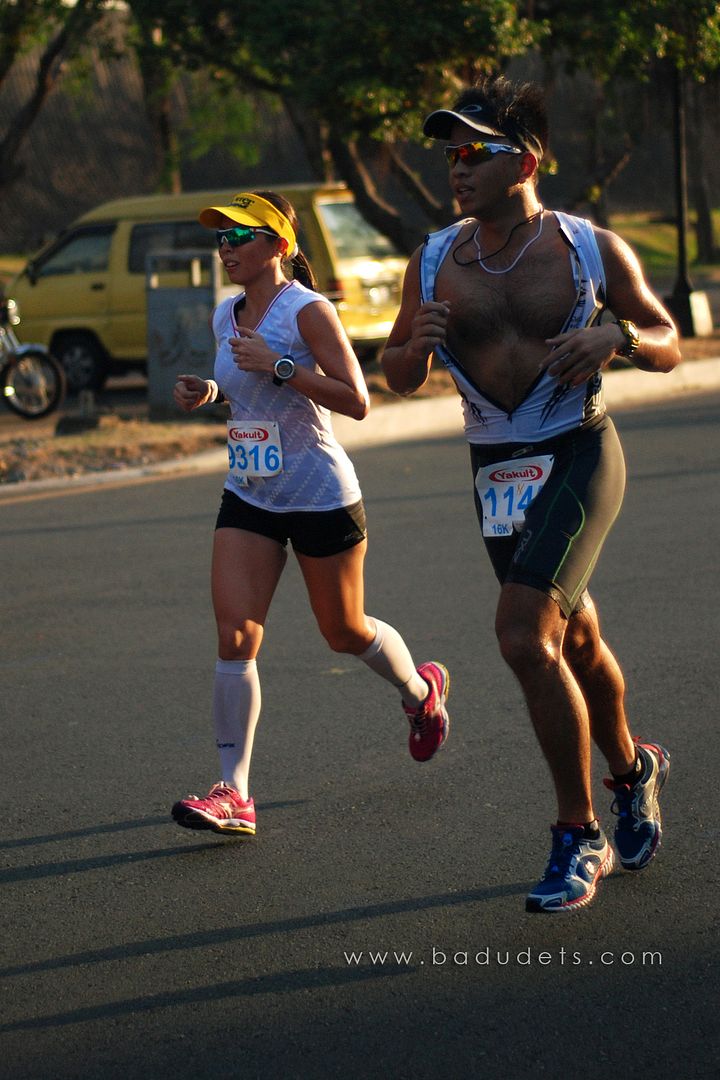 I have a good pace until passing through 2 flyovers, waaaah, and that means passing the flyovers twice, I walked to the uphill parts. Without prior knowledge with the race route, I actually thought that the U-turn for 15 km will be at Quirino, so after the last flyover, I was in high spirits and pushed myself to run faster. At the Quirino stoplight, U-turn signs for 16km was nowhere to be found, and 16km runners will have to run to Luneta. I was alternately walking-running along the Roxas Blvd. My knees/joints are starting to get heavy as I tried to run faster. I stopped by most water stations for some cold water, no Gatorade or other electrolyte drinks here. Sponges are also available.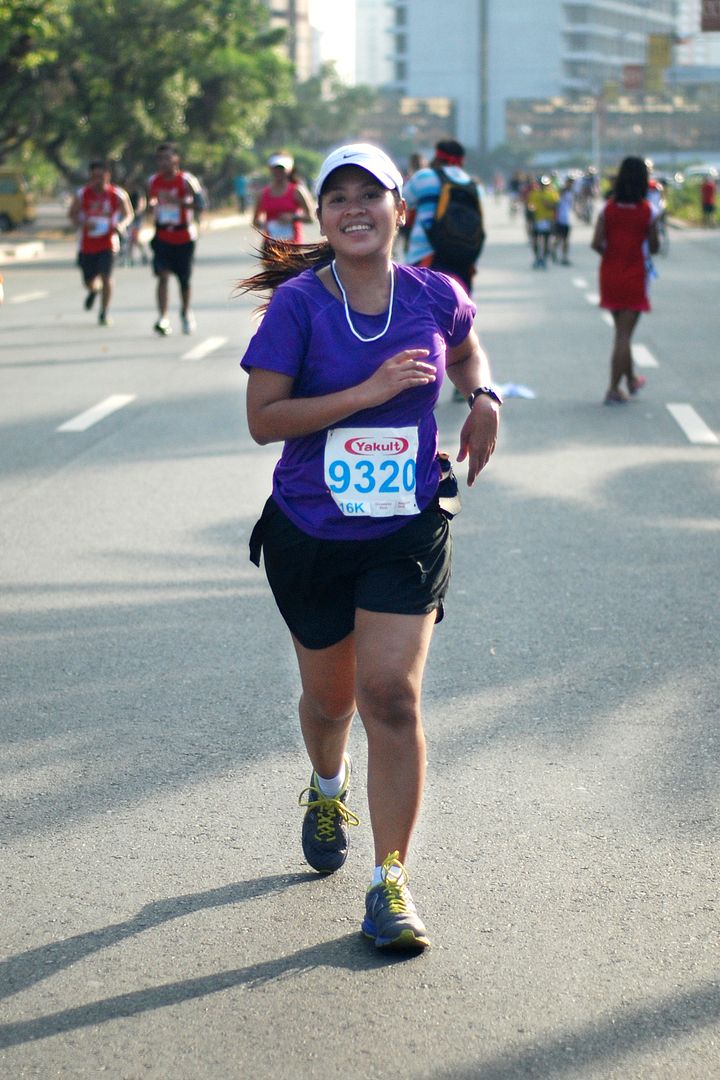 I planned to finish the 16 km around 1 hour and 42 minutes, my time for my 10-km in last year's RU3, but I need more endurance and training to do that. When I crossed the finish line, it's already 2:01 but it's still an improvement than my records last year. And it's only the beginning, here's the start of longer races and stronger finish.