Maintaining efficiency while at the same time keeping costs to a minimum can be a mind-boggling process for some, especially since most efficiency-enhancing tools available in the market today are those that can potentially wipe out your money in the bank. For small businesses, specifically startups, keeping burn rate as low as it can possibly be is essential, especially in the early stages. Below are three no to low-cost online services that can help you achieve that cost and efficiency balance that every business needs to thrive:
1. JetRadar.com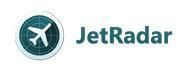 With the emergence of online ticketing sites and low-cost airlines is the intense competition among players in the airline industry. A lot have been forced to close up shop, and those that remain are now keeping their best promos reserved to their own corporate sites and/or partner sites they have contracts with. This then requires the would-be traveler to literally travel from one site to another to search for the lowest possible airfare.
JetRadar.com is an airfare search engine that systematically combs through hundreds and hundreds of flight, airline and ticketing sites for the cheapest possible, and makes the data available for the public to easily access in one web address. This substantially reduces the time to scour the Internet for promotional offers that suit one's budgetary limits.
2. Bitrix24.com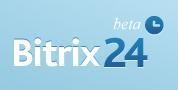 CRMs, intranets, workforce management systems, trackers and project monitors are just some of the technological advancements that promote efficiency in the workplace. Purchased separately, the cost can be too hefty for small businesses to even imagine.
Bitrix24.com is a cloud-based corporate intranet suite that's absolutely free for companies with a maximum of 12 employees. Bitrix24 comes as a combination of disparate work tools like free CRM for transactions, free live streaming for project updates, free calendar and activity planner for tracking of obligations and important work dates, free file and document sharing, free workforce management to know what your employees are up to and the status of the work they're currently doing, and so on. Cloud-based, it requires no installation and can be accessed anywhere in the world via your smartphone or any web-based browser, allowing you the advantage and flexibility of a mobile workstation. An upgrade to unlimited users costs just about $99 per month should your business suddenly take off.

With millions of domains registered to date, top-level domains such as .com and .net have become so saturated that finding the best domain for an e-commerce site can be a really daunting task. If you've reached a corner and are ready to give up, branding agencies may be your last option. But remember, their services can cost you a lot, up to thousands of dollars.
Established in 2007 and with over 50,000 registered creative contributors to date, PickyDomains.com is an online naming service that seeks to assist individuals and small businesses with their naming needs, whether it's for a name, website domain or slogan. Receiving suggestions is almost instantaneous. Simply register and become a client, make the required fee of $50 for a domain or name, or $75 for a slogan, and submit your naming specifications. If not even one of the hundreds, if not thousands, of suggestions you're sure to receive fits within your parameters, PickDomains' money-back guarantee allows you to ask for a refund.