After a facial and a bit of shopping last weekend with Nanay at SM North Edsa, we decided to eat and so we passed by the rows of restaurants at the mall and just let her pick the restaurant of her choice. Then we both saw the brightly lit newly opened Hainanese Delights, and knowing that Hainanese chicken is right up her alley, we took a seat and surveyed the menu. We were immediately served complimentary soups while thinking of what to order.
Judging from its interiors, I thought that the food will be pricey but I was glad that most of their dishes are in the Php 120-Php 150 range, so affordable. We ordered the Hainanese Delights and Hot Chick.
The chicken is soft and juicy almost falling off the bone. The soy-based sauce that comes with it is so flavorful too. However, this is different from the original Hainanese Chicken Rice that I ate in Singapore and Hong Kong.
I don't know why they called it Hot Chick, they said that it's spicy but the only thing that provides the kick of spicy is the bits of chili sprinkled on top. But in layman's term, this is chicken barbecue. The sauce on top, though flavorful, didn't mask the burnt taste of the chicken skin. I'm not happy with this because I like chicken skin.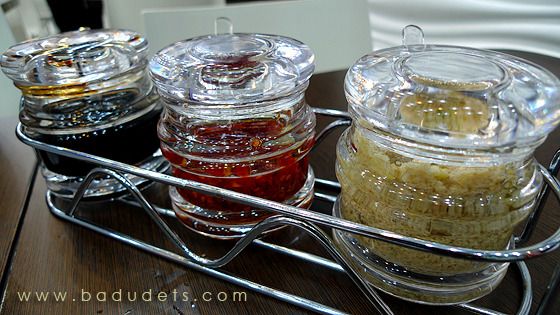 On the table, there are three condiments available that you can mix according to your liking: soy sauce, chili and ginger.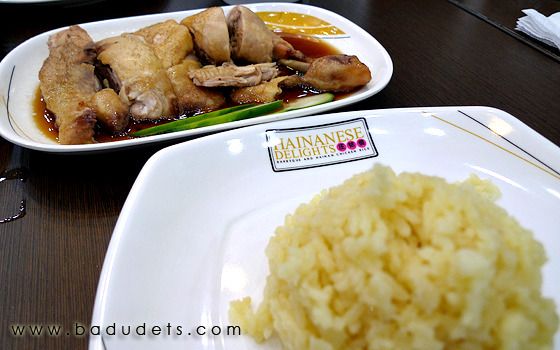 Hainanese Delights offers unlimited Hainan Rice too, for one serving of the chicken, I got two cups of rice.
Some of the items on their menu might be a hit or miss but if you're looking for affordable eats, try Hainanese Delights.
Hainanese Delights
SM North Edsa Main Building (in front of the supermarket)