Did you know that like wine, there are also certain food that can go well with beer? Beer pairings is what they are called. My husband, Jeff, is a beer fan, make it dark beer fan. His love affair with beer started even before we met, =).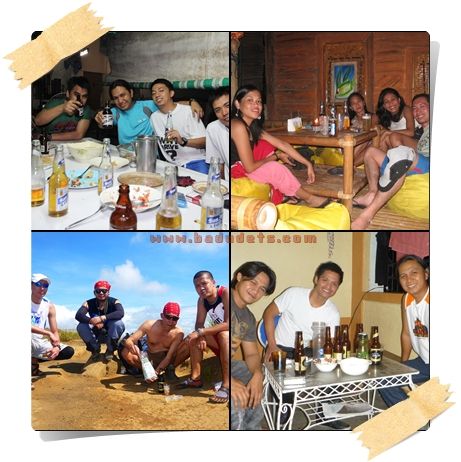 Beer is best enjoyed with good food and good company. It doesn't matter where you are and what time you are drinking it, as long as you drink in moderation, that is. You see, our body can break down all the beer components, calories and alcohol for about an hour. So you must consume only what your body can process unless you plan to get drunk :p.
For us, a few bottles of beer help us unwind and make conversations with friends more lively. And for Jeff, his beer also serves as a thirst-quencher after a run or a hike up in the mountains, it's the perfect refreshment and replenishment for lost calories.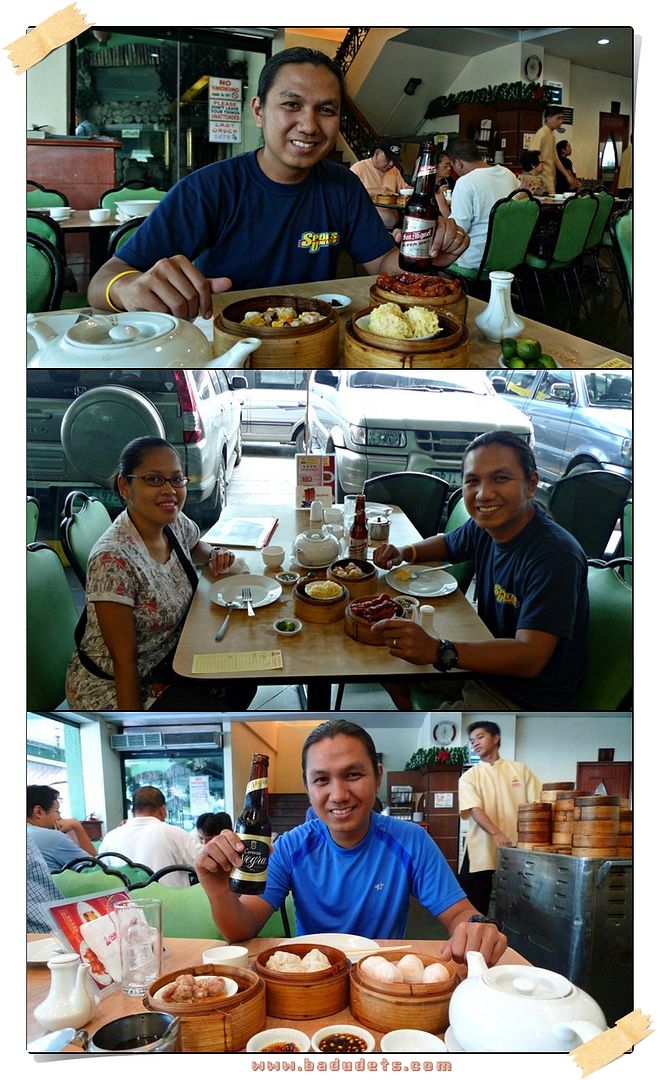 Dimsum and beer. Whenever we dine at our favorite dimsum place, Causeway Bay, Jeff always prefers an ice-cold beer to go with his dimsum. Sometimes, he wants the clean and dry taste from San Miguel Super Dry to clean his palate from all the complex taste of Chinese food. It also takes away the greasy after-taste from oily food.
San Miguel Cerveza Negra, on the other hand, because of it's inherent sweetness, he drinks this with more spicy food.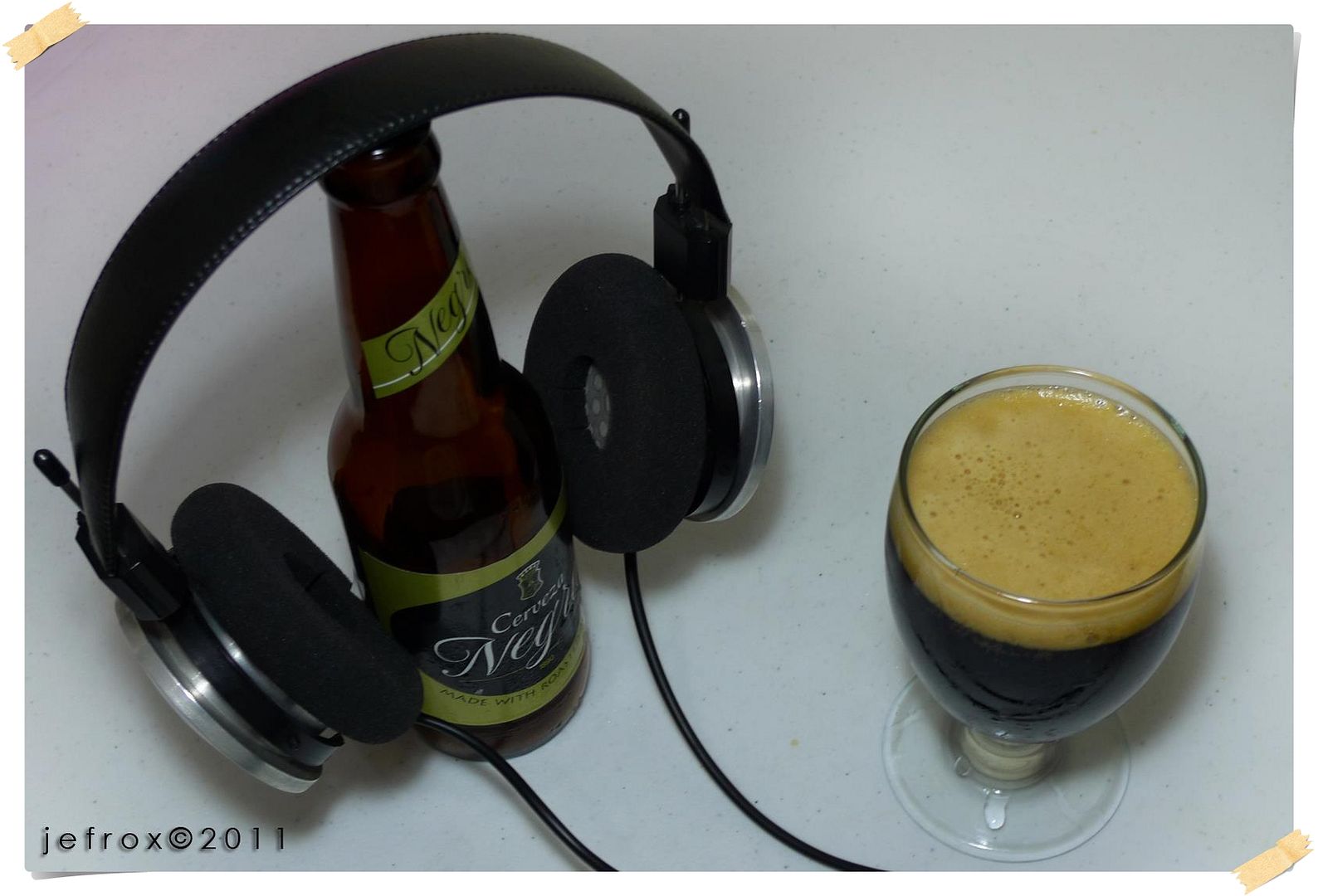 Did you know that there are also recommended glassware to serve your beer? It has something to do with the serving temperature and how you can enjoy its aroma. Just like wine huh? Jeff drinks his favorite SMB Cerveza Negra in a goblet.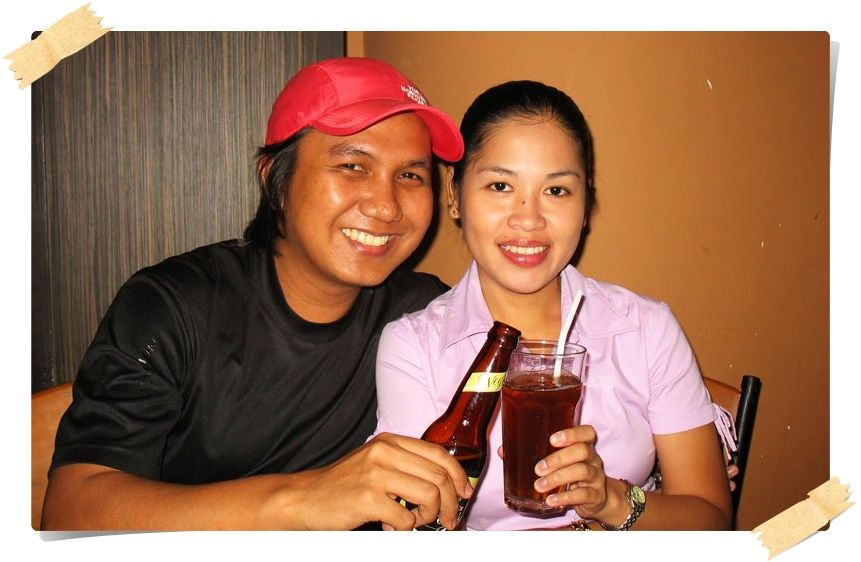 Cheers! Here's another tip before you head and drink the three San Miguel Lifestyle Brews, start drinking the light-colored beer. Dark beer has stronger flavor that's why it's best to start with the delicate flavors of a lighter beer. In this case, San Miguel Premium All-Malt first, San Miguel Super Dry and San Miguel Cerveza Negra.
My entry to Nuffnang's Good taste, great pairings with San Miguel Lifestyle Brews contest.