It's amazing how a change of hairstyle or hair color can make you feel fresh and young again. This is how I feel since last week, after my hair color and lycopene hair treatment from Azta Urban Salon, SM San Lazaro branch.
First, let me tell you about my hair profile. I have long black (dull?) hair, rebonded August 2011 and had cellophane treatment. And it's such a shame that my last haircut was last year too, =(. I was really busy that's why I resorted to tying my hair into a ponytail everyday.
I've been contemplating on cutting my hair short for a change since last month. The heavens must have heard my plea, and an invite to try the services at Azta Urban Salon came.
It was a Sunday afternoon when I walked into Azta Urban Salon, SM San Lazaro. I was told that Ms. July will be my stylist. I was then guided to my throne and Ms. July asked some questions regarding my hair, e.g. what treatments used before, shampoo I used, etc. She asked what color I want for my hair, I immediately admired her Ombre hair color but I still don't have the courage for a drastic change in color. I specifically told her to decide what is suited for my complexion, as long as the color change is not drastic, I'm cool with it.
After that, a yummy smelling dry shampoo was poured on my hair. A few scalp massage here and I'm off to the sink for the rinse.
First treatment was the Chihtsai MLV Hair Color. Chihtsai brand is from Taiwan, this is the brand preferred by none other than Jennifer Lopez lang naman and Korean actor Lee Byung-Hun. The MLV Hair Color is a mild formulation but gives a deep and brilliant color results. Unlike other hair coloring products, MLV Hair Color will also make your hair softer and stronger. I really don't know the color used on me, but I heard Ms. July said no. 7.
While waiting for the product to react, it's time catching up with the glossies, even better because Azta Urban Salon offers iced tea, milk tea, coffee and tea.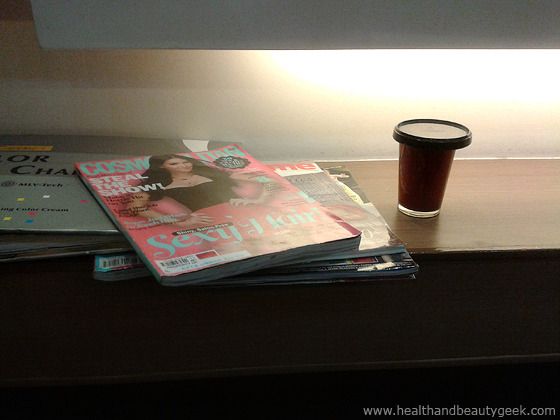 I became nervous of the outcome at first, Ms. July might have chosen the wrong hair color for me or that the product didn't react with my hair, etc… But before I can finally see the final results, Lycopene Hair Treatment was applied.
Chihtsai is the first to offer the Lycopene Hair Treatment. It's the perfect treatment for protection and maintenance of colored hair. I love it's minty smell and feel on my scalp. I wonder if I can just buy a bottle of this so that I can have a weekly lycopene treatment at home.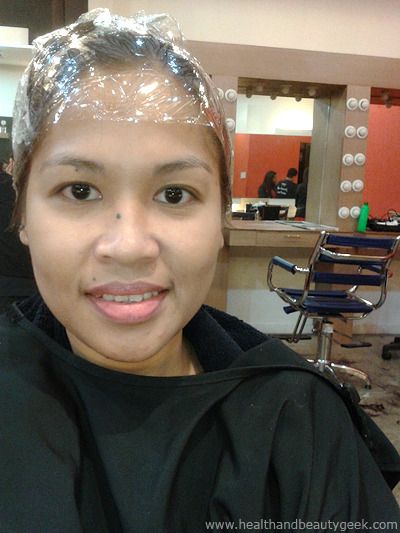 See my new hair color peeking at the sides? I'm excited too but I waited for an extra 20 minutes for this Lycopene Hair Treatment.
Ms. July also gave me a spanking new 'do for a complete hair makeover.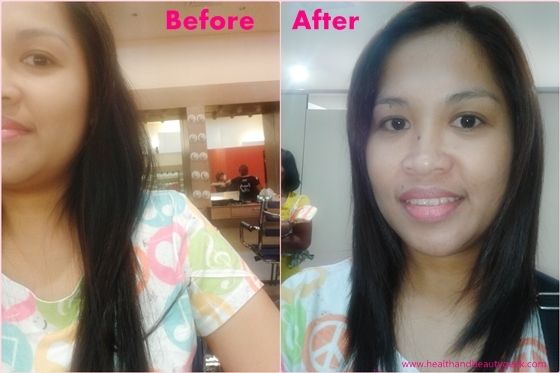 I really really love my new hair color! It made me feel and look younger. Thank you July!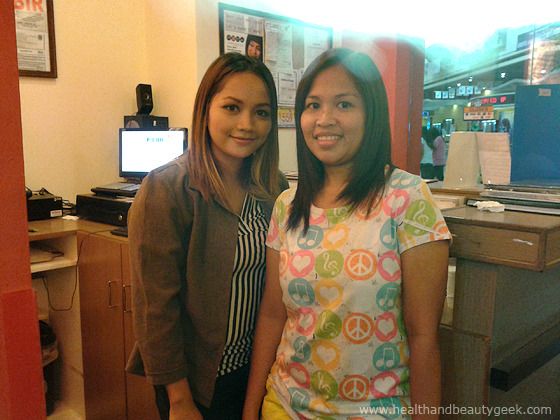 Ms. July is pretty no? And I'm digging her Ombre hair color, next time…. =)
After a dozen complements and likes on FB, my hair is still looking good! Here's a photo one week after…
Chih Tsai is exclusively distributed in the Philippines by Top That Corp.
For inquiries, please contact Zerline Chan (VP for Marketing) at 0917-5272782/ zerlchan@yahoo.com
For Azta Urban Salon branches, visit https://www.facebook.com/AztaUrbanSalon.