I started using anti-aging products when I turned 30. Prevention is always better than cure, right? To start off, I started looking for an eye cream because I learned that wrinkles start to show at the eye area. I still haven't found a good eye cream to use, fortunately, I was sent some Celeteque products last year and one of them is the Anti-wrinkle Power Serum Break-off capsules.
The gold box is the old packaging while the purple/white box is the new packaging. The formulation is still the same. I'm on the last few capsules, luckily, I got this new one which was included in the Celeteque swag bag from the Celeteque Dermoscience bloggers event I attended.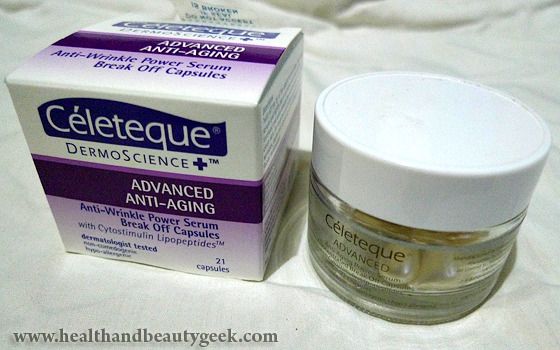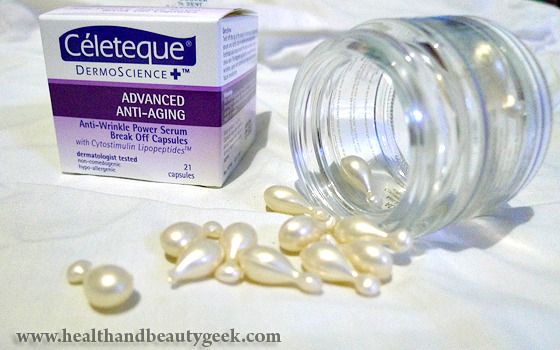 The 21 break-off capsules are housed in a glass jar. Pretty and elegant looking like pearls…
To use the serum, you have to twist the top part of the capsule until the small top part is removed. Be sure to squeeze out the serum that is present in the small part before throwing it out, sayang kasi…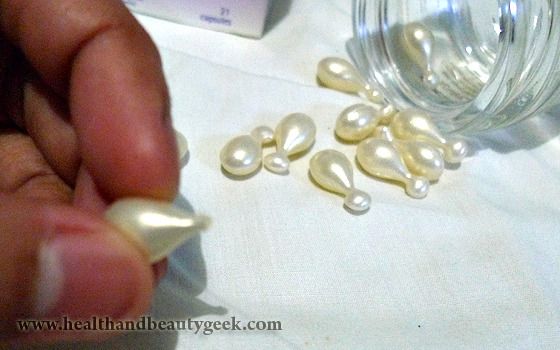 Squeeze a small amount and apply under your eyes and also at the sides. I also apply it to my laugh lines and my forehead. I use one capsule for 2 or 3 applications before opening another one.
I've been using this for about 6 months already and I'm not really sure how to gauge if it's effective or not since I'm using it for preventing the appearance of wrinkles. But I guess it's really working because when I went for a skin analysis at the Celeteque event, it says that my skin showed no signs of wrinkles despite my age. My skin is younger than my age, hooray!
What I love:
The serum is non-sticky and not oily at all. My skin feels smooth after application.
Very mild scent.
No allergic reactions on my combination face (oily & dry).
Positive results, it works, yeah!
Lasts long. I only need a small amount.
What I dislike:
Perhaps my only pet peeve is the capsules itself. Twisting the capsules takes some time and I have to repeat it once the other capsule is empty. I hope they can put the serum in a pump bottle or a jar. But I don't know if there's a purpose for those capsules, anybody knows?
Celeteque Dermoscience Anti-wrinkle Power Serum Break Off Capsules is sold at Php 699 per box.