It's really important for us to unwind and relax once in a while, DESTRESS! Because if we're stressed, our body suffers from different illness, our skin develops wrinkles, our metabolism slows down hence, resulting to constipation.  That's why Nestle Acti-V showed us ways to destress last Saturday at Romulo Cafe.
It doesn't really take much to unwind, just a few hours every week to pamper yourself, a foot/hand spa? a massage? or a hair treatment perhaps?
Or grab a popcorn and drinks for some movie time…
Or do something you love like doing crafts, sewing, writing, etc…
At the event, talented actress Ms. Cherie Gil also shared her secrets in staying healthy, fit and beautiful: gratefulness, smile, drink lots of water, exercise and having a cup of Nestle Acti-V every morning to jump start her day.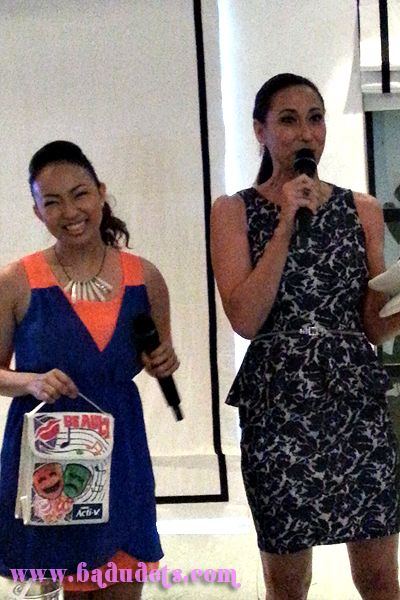 She swears by Nestle Acti-V because it helps regulate her metabolism and doesn't make her constipated even in out-of-town trips. This is because Nestle Acti-V has 5 grams of fiber which is equivalent to a bowl of salad greens, oh yes, this is the only yogurt that contains fiber. I swear by the power of fiber in solving my digestion and metabolism problems and I love that there's another way to get my dose of fiber aside from drinking it.
I regularly stock up on yogurts especially strawberry flavor from Nestle because it's delicious, now I love it even more because of the added fiber. I can even have it as a snack because it's more filling because of the added fiber.
To sum it up, destress, unwind, stay fit and live healthy and add a cup of Nestle Acti-V in your diet.
Visit https://www.facebook.com/NestleActiV/ to know more about Nestle Acti-V.