Falling in line is not a fun thing to do, a lot of time is wasted with queuing. But sometimes, queuing is inevitable like when doing transactions in banks. Good thing I discovered BPI Express Assist Online. BEA Online is different from BPI Express Online, BEA online lets you reserve your slot at a BPI branch so that you won't have to fall in line when doing your transaction.
I've been doing deposits/withdrawals at a BPI branch near the office. Lately, I noticed that lines are getting longer especially during end of the month because they also process BIR payments. I once experienced waiting for my queue number to be called for about 40 minutes. I was glad to discover BEA Online especially this Christmas season when lines get insanely long.
In a nutshell, BPI Express Online is an online queuing system. You just book your appointment at your chosen BPI branch and show up at your specified time.
How to use BPI Express Assist Online
1. Log in to www.bpiexpressonline.com. Choose Other Services, then click on BPI Express Assist Online.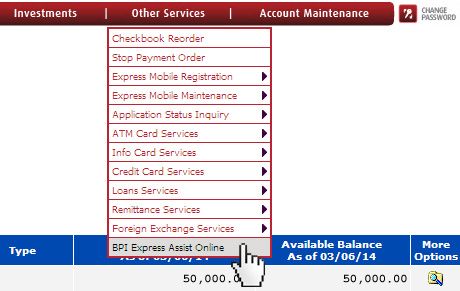 2. Click "Schedule an Appointment". OK.
3. Select your chosen branch, appointment date and time. You may set appointments for transactions at least 2 days in-advance.

4. Select type of transaction, and input your transaction details.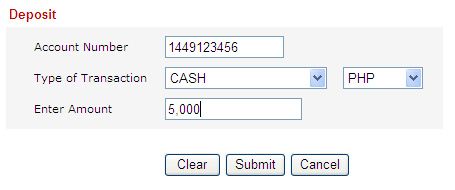 5. Get your Electronic Queue Number or print a copy.

All you have to do is go to your chosen BPI branch at the specified time. Inform the teller that you reserved online and wait for your queue number to be called.
I tried this earlier and I'm done with my transaction in just 5 minutes! BEA Online is such a lifesaver. I love how most of the things can be done online.