*Post from my then beauty blog, Health and Beauty Geek.
Remember my post about the things I love? Well, one of them is Snoe Poudre Extraordinaire in Perfect Beige. I bought this December last year and it's still part of my beauty essentials till now.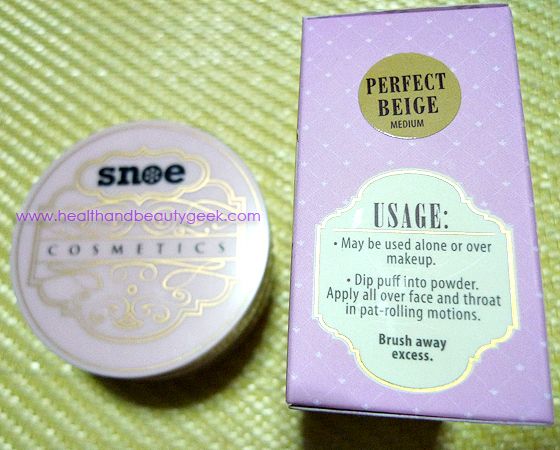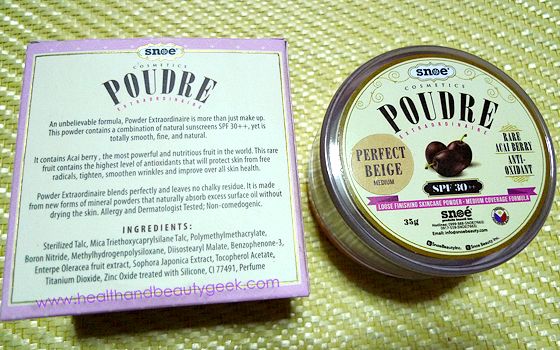 Snoe Poudre Extraordinaire comes in a 35-gram jar, comes with a powder puff and costs Php 799. I find it expensive at first for a loose powder, but with this huge 35-gram jar, I think this will last me a good 6 months to a year.
I have to give plus points for the packaging. I love all the packaging/designs of Snoe products. It's so eye-catching and really captures a kikay's heart.
One of the ingredients of this powder is Acai Berry. Acai Berry is known for it's anti-aging property so it's a good addition to this product.
Here's a side story, you know that I'm a BB cream-powder kind of gal. And I'm guilty of using an ordinary baby powder as a finishing powder after BB cream application, yikes! The result, my face is too white if I applied too much, which my husband always points out to me. But after using this powder since December, I didn't hear any remarks from the husband =). So I guess it's safe to say that it matches my skin tone.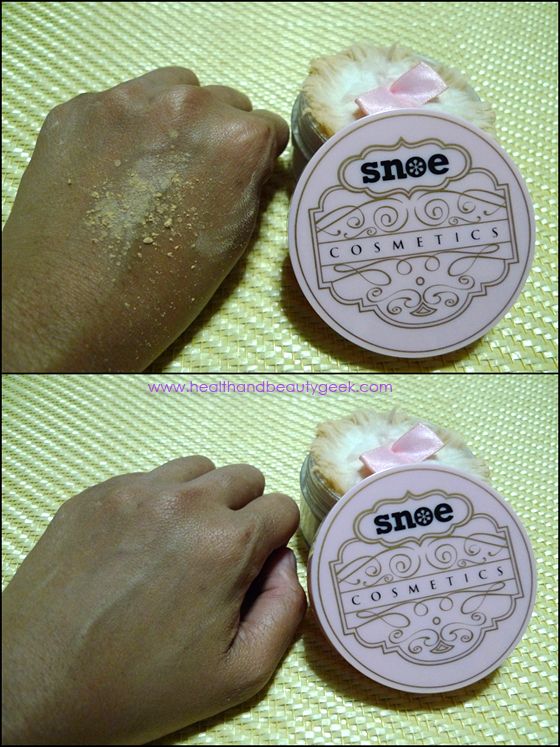 Powder is so fine and gives a smooth and flawless finish on my face. It has high SPF which is SPF 30.
This doesn't have oil-control though. And I need to re-apply the powder after 3 or 4 hours. I hope they will come up with a smaller travel-sized jar for this.