Shopping is a great therapy but can be daunting to our wallets. Now that online shopping is becoming a trend, it is now more fun and hassle-free. The items will arrive right at your doorstep, and you'll only need a few clicks just to get your hands on that dainty dress or that mobile phone you've been lusting for months.
But guess what? Online shopping just got even better with ShopBack! ShopBack gives you cashback when you spend online. That means additional savings for you, and more shopping money!
ShopBack has popular shopping sites on its portal as well! Want to get something from Zalora or Groupon? ShopBack offers up to 12% cashback for Zalora and 4% cashback for Groupon. ShopBack also helps you put together the best deals and promotions from over 500 stores like ZALORA, Groupon, Lazada, Expedia, ASOS, Agoda, Expedia, etc. to help you save more online! Click here to see all cashback deals and coupon codes for popular merchants like Zalora and Groupon!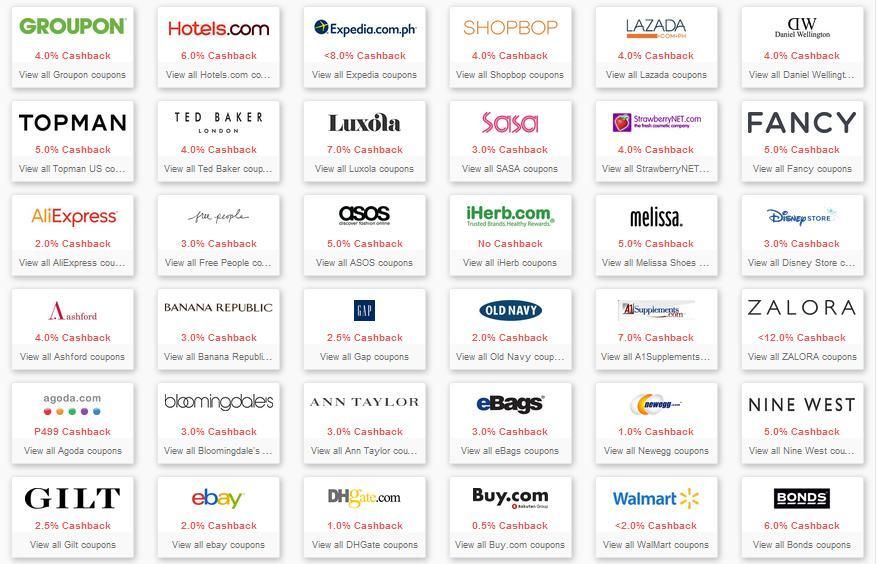 From the above page, you can click into Groupon to see all the deals and promotions as well as the cashback amount. Click on "Get Cashback" to be redirected to Groupon's website. Once there, you can shop online as per normal. After you pay, the cashback amount will be reflected in your ShopBack account within 48 hours. Cash out to your PayPal or bank account at the end of every month once you've reached the redeemable cashback of PHP300. It's that simple!
9.9 Online Sale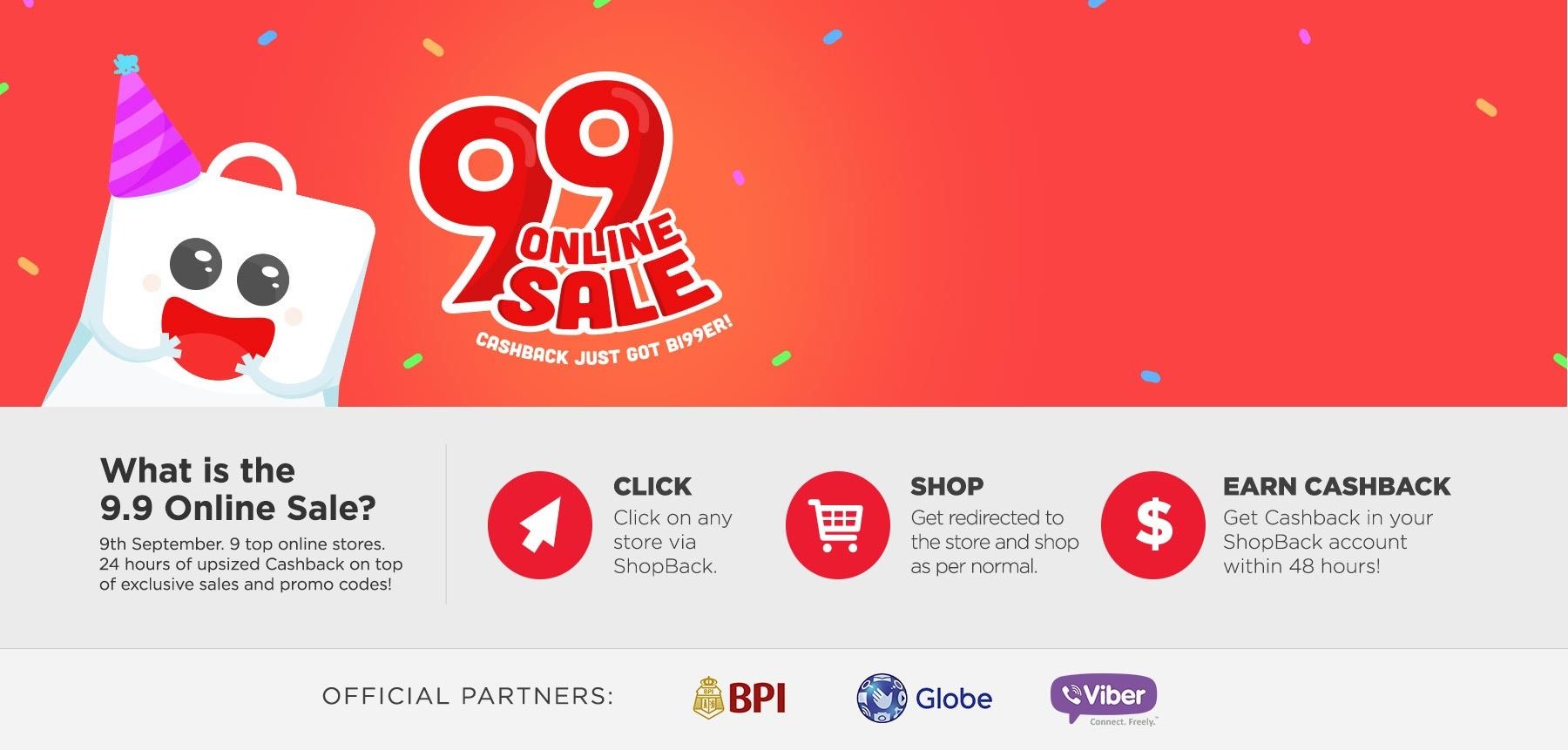 On September 9, 2015,  ShopBack celebrates turning one with Philippines' first ever CashBack day! There will be promos from now till then so be sure to check out the 9.9 Sale Promotion page for more information! You can get bigger cash back when you shop at the top 9 online stores namely Lazada, Groupon, Zalora, Agoda, Expedia, Luxola, AliExpress, Ebay, and ASOS.
Register at ShopBack Philippines now to shop more to earn more!