The second leg of Run United trilogy is set on June 1, 2014. I already registered for 21 km (bites fingernails!). There are still slots for the 21 km Category at Toby's Robinson's Galleria branch, we registered on Tuesday, May 6. Unfortunately, 32 km slots are no longer available.
The theme for Run United 2 is ALTIVS, which means to go higher. Run United pushes runners to run higher and longer distances, thus, category starts at 10 km.
Online (visit www.runrio.com) & in-store registration for 10km and 500m dash are still open. Registration sites are Toby's MOA, SM North & Robinsons Galleria. You can still register until May 16, 2014.

Registration Fees:

Race Kit:
The Run United 2 race kit will contain the following: singlet, 3 pieces of Enervon Activ, bib number, D-tag, Active Health Sun Visor and wrist tags (only for Growee 500m dash participants). Complete race kit will be delivered for online registration and singlet will be given for pre-paid card purchase. For in-store registration of "actual runners"
complete race kit will be received upon registration. Singlet and finisher's shirt sizes (for 21km and 32km registrants) will be available on a first-come, first-served basis. Singlet and finishers shirt sizes will be available for fitting at the registration centers.
Singlet: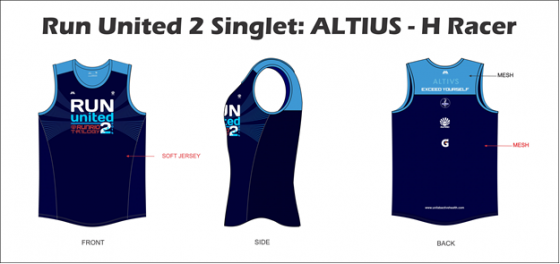 Finisher Shirt: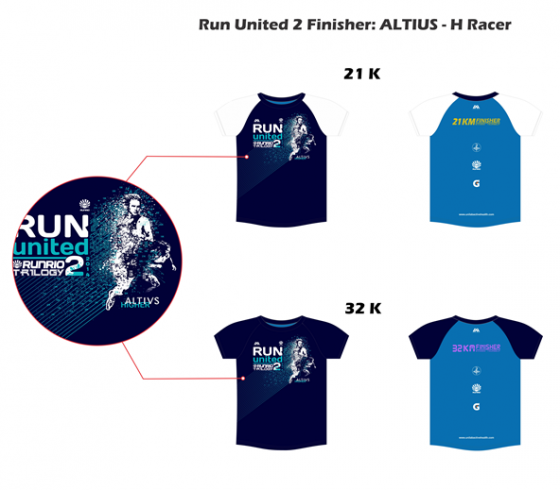 Finisher's Medal for 32 km: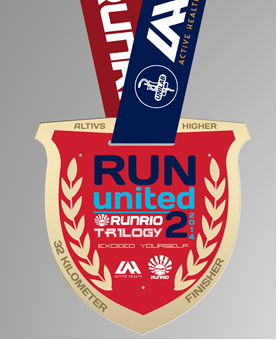 See you at the finish line!
***Thank you to Unilab Active Health for the race kits.