Do you have Foursquare installed in your mobile phones? I do, it's so fun to "check-in" at places and gain mayorship for that place. I was able to get a free dessert in a restaurant just because I checked-in, haha, being a Foursquare user has its perks too.
On April 16, 2013, join me and other Foursquare users as we celebrate Foursquare Day #4SqDay at the Mega Atrium, SM Megamall, 5 pm.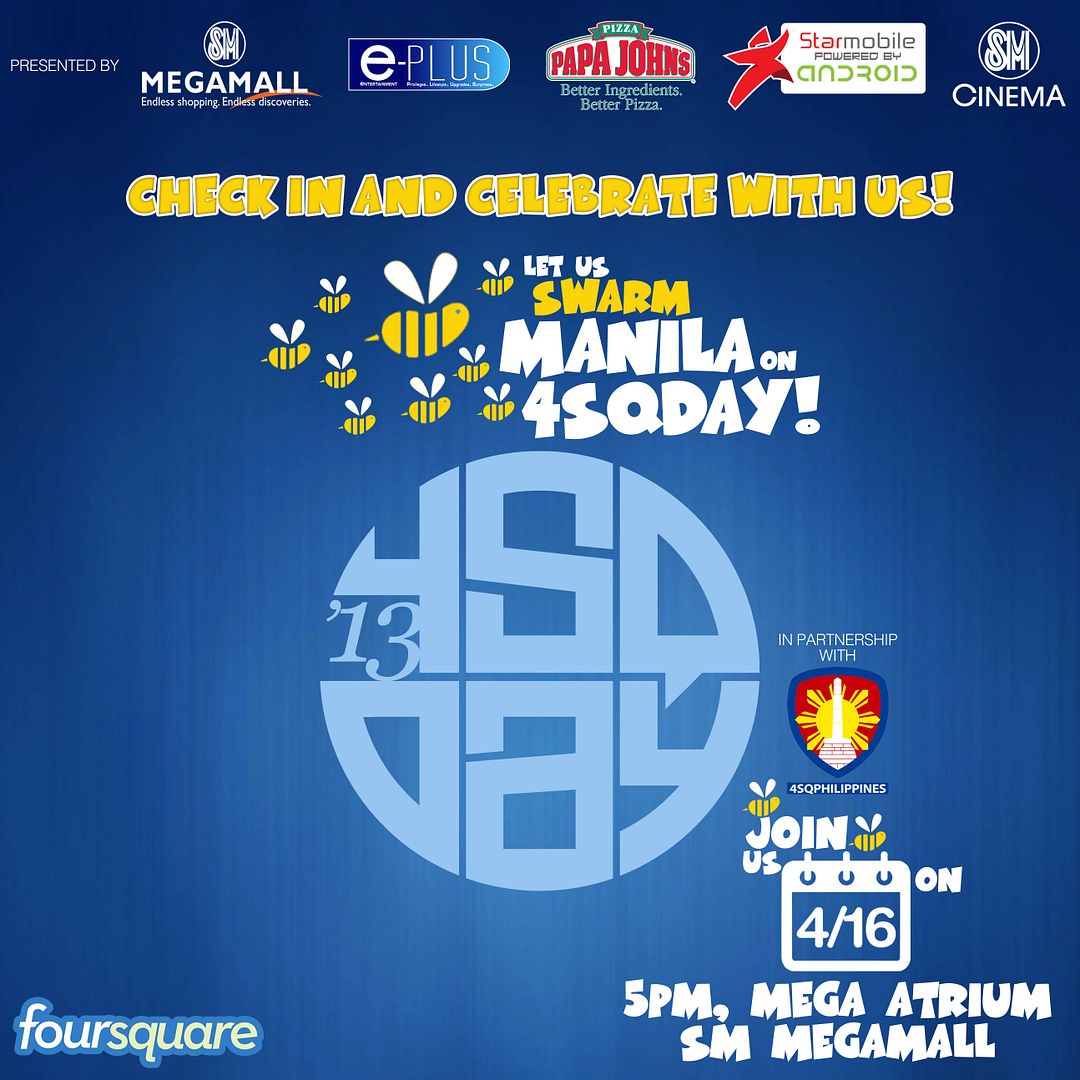 Foursquare,  a location-based social networking site for mobile devices where users "check-in" at places through smartphones, text message or apps, is coming up with a special holiday for Foursquare aficionados – the much-anticipated#4SqDay!
Aside from the meet and greet of Foursquare Superusers, this year's festivities will even be bigger as Foursquare Philippines partner with SM Cinema's e-PLUS along with SM Megamall, Starmobile and Papa John's Pizza. For exclusive treats, make sure you unlock the #4sqDay 2013 official badge to get your own swags from Foursquare and a treat from Papa John's Pizza. The first 200 who will present the #4sqDay 2013 badge at the event will be entitled to a treat from Papa John's Pizza and the first 100 will be given limited edition Foursquare Day 2013 swag.
For updates, visit www.4sqphilippines.com or via Twitter: @4sqPhilippines with hashtag #4sqDay or #4sqDayPH.