Just sharing to you one #SulitnaSulit deal at McDonald's. We had our breakfast yesterday at McDonald's Aseana branch on our way to Cavite and saw their new promo. When you buy a McDonald's meal plus an add-on, you'll get FREE Smart Super Messaging 10.
We had the longganisa breakfast meal, and to avail of the promo, we just have to add regular fries, hot fudge sundae, or apple pie to the meal. We had hot fudge sundae as add-on. The cashier then gave us a peel-off coupon and we just have to text the code to activate Super Messaging 10.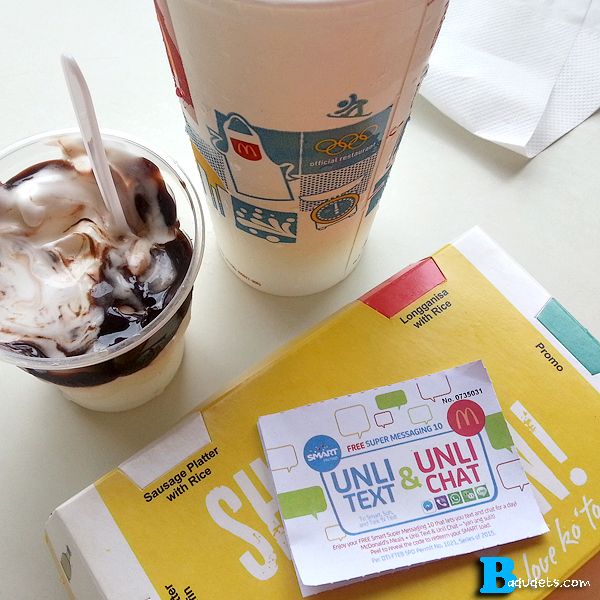 Super Messaging 10 allows you have unli text to Smart, Sun, and Talk "N Text subscribers plus unli chat using FB Messenger, Viber, Whats App, Line, and WeChat. There's no hassle with this promo, the service was immediately activated after texting. Unlitext and Unlichat promo is good for 24 hours only.
Busog ka na, may dessert pa, may load ka pa!