Last year, we've seen some hybrid food innovations such as the cronut (donut + croissant) and leche puto or puto leche (leche flan + puto) as an example. Jack N Jill, the makers of Cream-O,  made it's own delicious hybrid for the Cream-Oholics. It's the Cream-O Brownie Crunch, the goodness of a cookie and brownies in one.
When I went to the supermarket last week, I saw these and immediately bought one pack each, Peanut Thins and Choco Chips. My fave is the Choco Chips because of its distinct chocolatey flavor from the added chocolate chips.
If you can't get enough of the crunch, there's Peanut Thins for those who want a nutty twist on their brownie crisps.
Guess what? The Cream-Oholic angels must have learned that I love their Brownie Crunch so they sent me a box of these earlier!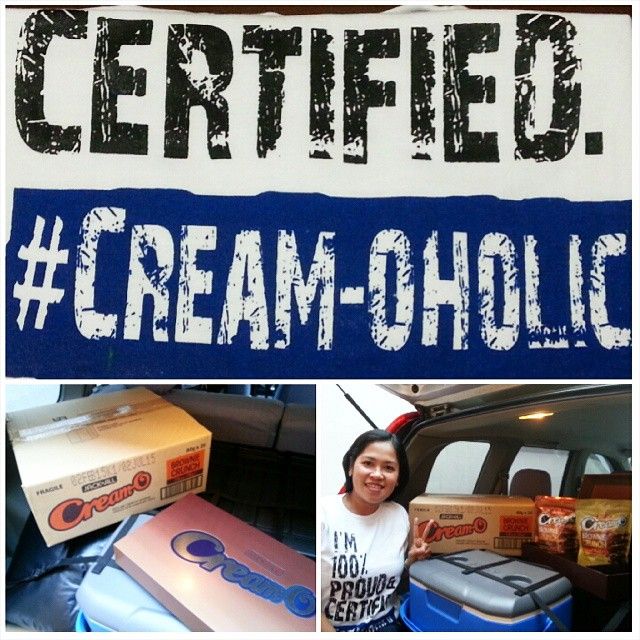 May baon na kami for road trips! It's perfect because it comes in a resealable bag but I bet kung irereseal nyo pa once you open it.
Okay, if you are familiar with Sheila G's Brownie Brittle, then Brownie Crunch is the local version. Sheila G is good, but you can't have it everyday kasi ang mahal! But Cream O's Brownie Crunch tastes great too and is a loooot cheaper, Php 34.25, at Hitop Supermart, so you can have a pack of this anytime.