This Easter, Krispy Kreme brings us an egg-sighting treat with their egg-shaped doughnuts. No need for you to hunt through thick bushes or under a table to get your hands on your favorite treat—just head on over Krispy Kreme!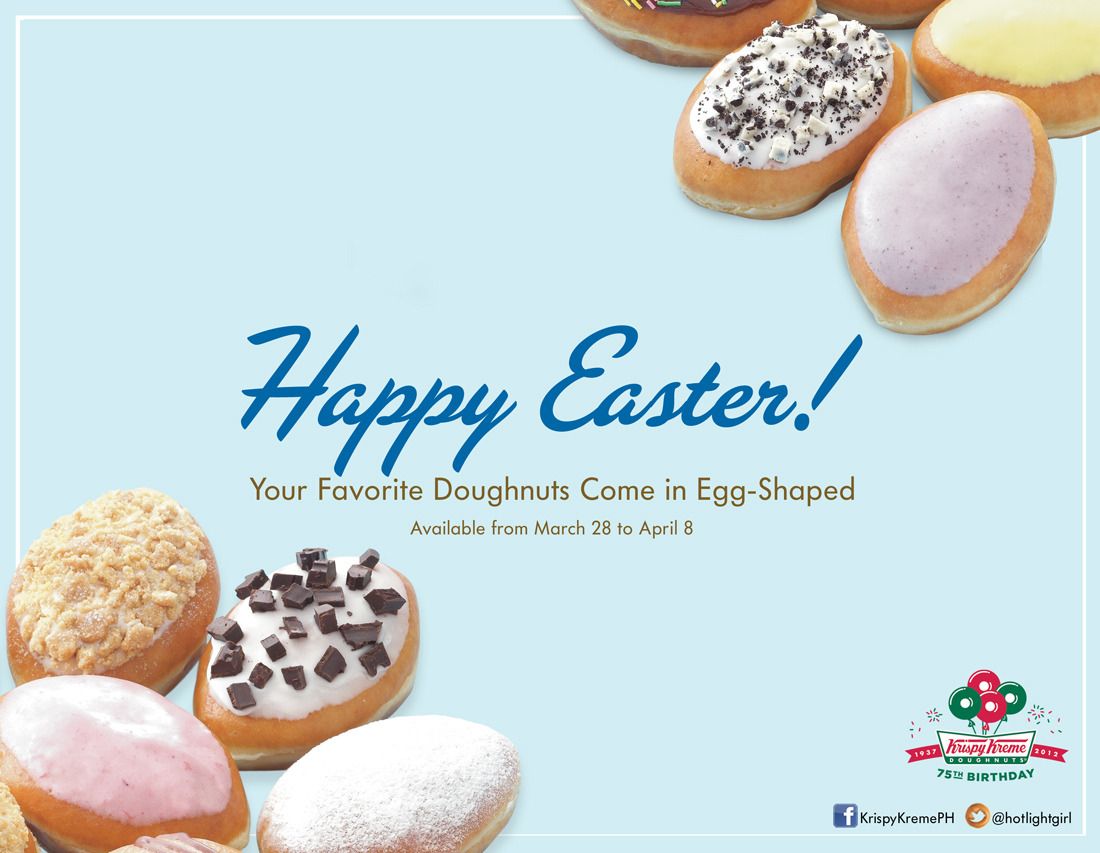 Make Easter festivities extra special with Krispy Kreme's egg-shaped doughnuts. Just in time for the season, your favorite melt-in-your-mouth doughnuts take the form of Easter Eggs and feature two new special additions that's sure to get everyone in the mood for a celebration—Vanilla Iced Glazed and Easter Iced Sprinkles.
Krispy Kreme's Egg-Shaped Easter Doughnuts are only available from March 28 to April 8, 2012. We'll be having this in time for Easter Sunday when my nephew and niece also goes to the mall to buy their yomega toys.