I rarely jump from one facial center to another, I'm afraid that I'll get allergic reactions from other medicines of different clinics. Besides, if I'm happy with the results, then why look for something else. This is why I always get my facials at Forever Flawless in SM North Edsa, I 'm addicted with their masks included in the facial. But I'm always curious about diamond peel, however, diamond peels at Forever Flawless starts at around Php 3k.
When I saw deal on diamond peel at Cathy Valencia from Beeconomic for only Php 1,155, I immediately bought one voucher. Cathy Valencia treatments are expensive and since some of their clients are celebrities like Cristine Reyes, they must be good!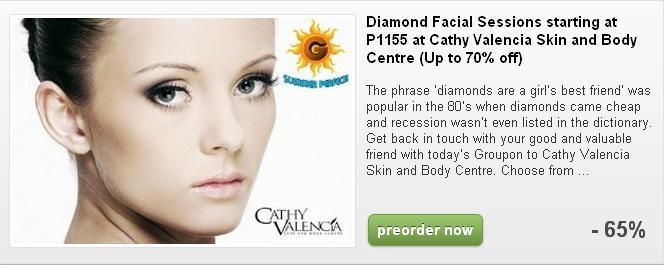 I went to their Timog branch, I have to get an appointment a day before. At 2 pm, the clinic is not busy, I'm the only client there. The usual routine started, cleaning, scrubbing, applying the mask, and then extraction. Yes, the steps were the same as I had experienced from other clinics but this time, I feel that they were all rushed. Just a few strokes and massage on my face, then it's finished.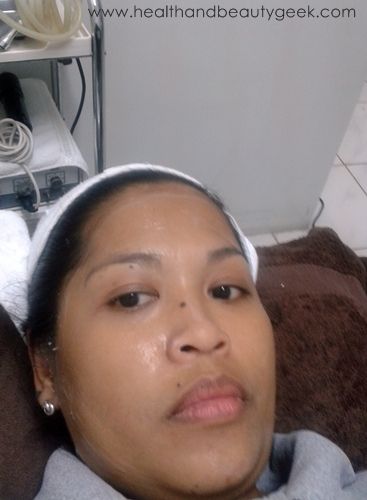 To be fair, I like the effect of their mask, I can feel the tightening effect on my face. That's it.
After the extraction, my face was prepped for the diamond peel. I'm also excited for this because I want to get rid of my dull skin and say hello to new skin. I was expecting rosy skin after my treatment. But all I felt was the cold smooth metal on my face circulated for just 5 minutes, the attendant said she put some whitening liquid on it. I didn't notice any smoothness or favorable effect on my skin after. Not even do I feel refreshed.
The whole facial treatment including the supposed-to-be diamond peel part lasted for about 45 minutes, how quick is that? I'm not satisfied with the results of my diamond peel at Cathy Valencia. I felt that because I bought this as discounted deal, the service is also different as to what they give to regular clients. I felt short-changed and won't buy nor come back to this clinic.