Do you want to transform your photos from simple to artsy but don't have knowledge about Photoshop or any image manipulation software? Well, if you're like me who is technologically-challenged then you can make use of PhotoJeepney's services to take care of your photos and have them shipped at your doorstep.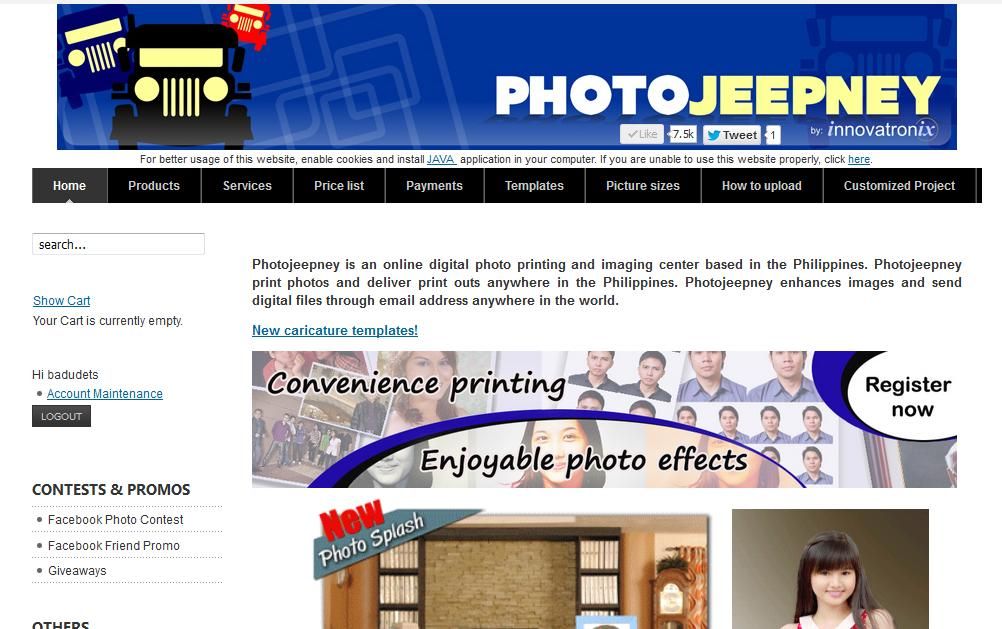 One thing I dislike about getting my photos printed in the malls is the waiting time. I have to come back after an hour or so to get my photos. With PhotoJeepney, no need to leave the house, I can do everything online and wait for the photos to be delivered, talk about convenience.
Signing up is a breeze, I signed up at www.photojeepney.com in just 1 minute. After that, I was browsing the site for their services. Here are what they offer:
Photo Printing Service
Facebook Cover Photo
Instafects
ID Service
Photo Card Service
Photo Mosaic
Photo Splash
Puzzlefects
Photo Retouching
Photo Surreal
Photo Restoration
Photo Reconstruction
Cartoonized Art
Caricature effect
Customized Invites
Photo Printing with Lamination
Montage
Picture to Oil Painting
And many more!
I like the Caricature Effect, I'm still looking for a perfect photo of Gwen to fit my chosen theme though. I like the mermaid for her.
For your little boys, I think this one is cute.
For your group shots with your barkada or families, I suggest you try the Photo Splash effects.
GIVEAWAY ALERT!!!
For you to try PhotoJeepney services, I'm giving away 10 coupon codes to 10 lucky readers! With the coupon code, you can have a digital file of your chosen service such as Caricature or Photo Splash for FREE.
Join through the Rafflecopter below. Contest ends on June 14, 2013!