March 18, 2013 is National Breakfast Day and McDonald's Philippines will join other restaurants in Asia, Middle East and South Africa in staging  the region's first and biggest breakfast celebration to date.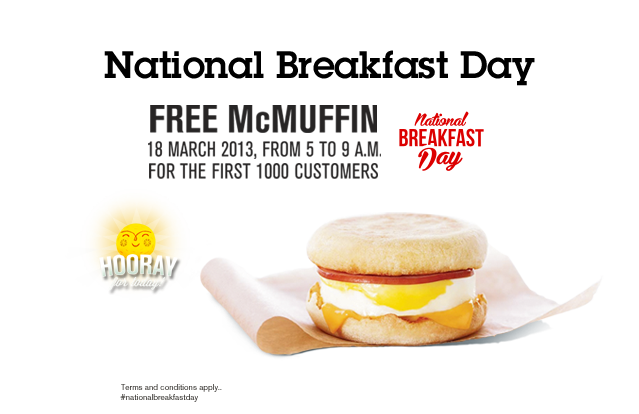 It's another reason to cheer "Hooray for Today!" because all McDonald's restaurants serving breakfast in the country will be offering 1,000 delicious McMuffins for FREE from 5:00 AM to 9:00 AM via Dine-In, Take-Out, or Drive-Thru.
They will be handing out coupons for the free McMuffins on a first come, first served basis. So wake up very early on Monday!