The Korean invasion today is not only limited to music, beauty and fashion. Even in food and restaurants, we are seeing different food carts and restaurants with a Korean influence. And even in fried chicken, there is a Korean way of cooking it, double fried. And that's what you can have at Bonchon Chicken.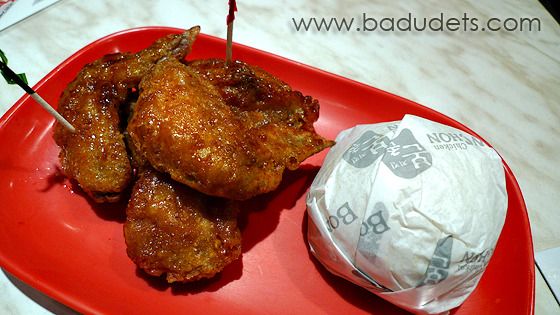 Bon Chon Chicken has affordable ricebox meals like the 4-piece wings ricebox above for Php 145. You can choose two flavors, soy garlic and spicy. We had the spicy chicken wings.
The thigh ricebox is Php 95, it's in soy garlic flavor. I find this lacking in flavor so I won't order this again, it's the spicy flavor for me on my next visits.
BonChon's fried chicken is amazingly crispy and juicy in the inside. Let's see if this will be a hit among Pinoys in the coming months because most Filipinos, including me, are used to the fried chicken with lots of gravy, hehe…
I also like the store's interior and their menu display is so clean and bright like those of illuminated house numbers.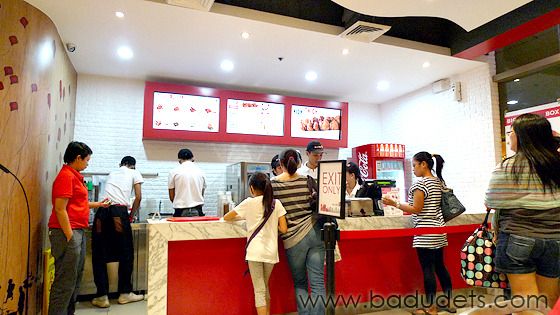 BonChon Chicken menu: