Watsons is Asia's No. 1 pharmacy brand and I'm glad to know that they are now offering more health options for the Filipinos. Based on a recent study, health is among the top three concerns among Filipinos together with work-life balance and job security. But we all know that health management is very expensive. Bawal magkasakit, as what a multivitamin commercial said. Some would even save their money and not even buy multivitamins or supplements, they cannot afford to spend a few pesos and rather use it for their family. And when they do get sick, others would resort to self-medication or non-compliance of the prescribed medicines simply because they can't afford the medicines given by their doctors.
Watsons understands the need for cheaper medicines that's why they launched the Buy Generics and Save. Starting June, Watsons will bring together all its generic offers in a special, highly visible Buy Generics counter inside the pharmacy. The new health section will carry the Watsons Compliance Packs (for chronic and acute diseases), Watsons Health Packs (for common ailments like headache, stomach ace, allergy, etc) and a wide range of generic products only from trusted manufacturers like Unilab, Ritemed, Pharex and others. This will provide more options to customers on top of the branded products available.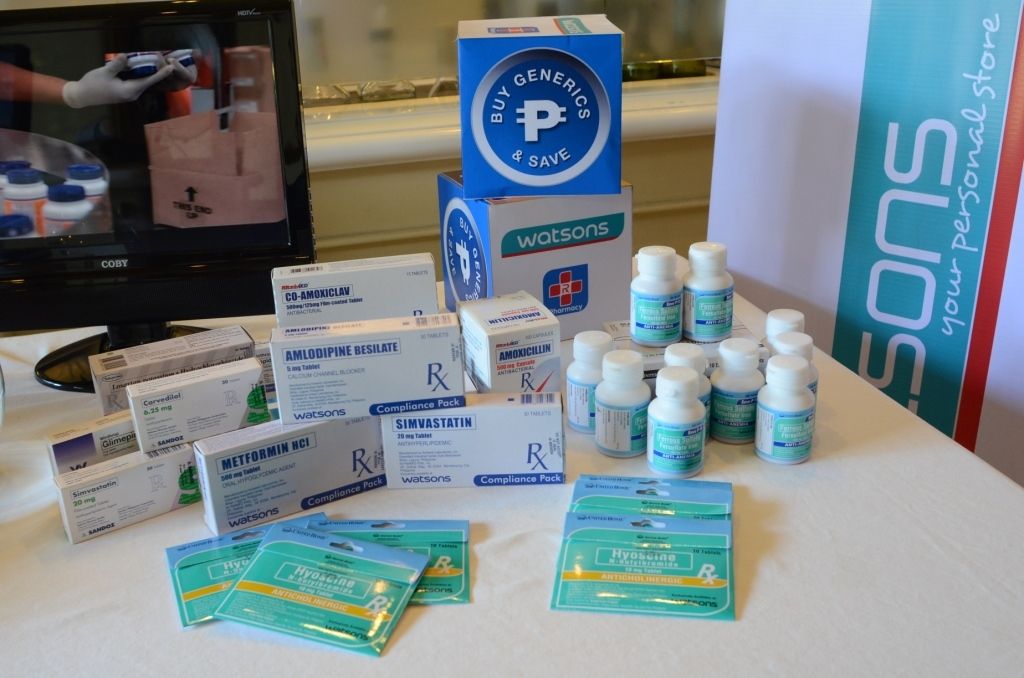 In continuing to take care and maintain our health and well-being, Watsons partnered with NOW Foods, one of the top-selling health food brands in the US. Among their top-sellers are Acai Juice, Calcium & Magnesium, Cholesterol Support, CoQ10, Goji Juice, Joint Support, and Salmon Oil.  I used to take supplements once in a while whenever I have extra money because these supplements sell for over a thousand pesos at a particular health food store. I'm relieved that NOW Foods has Salmon Oil too, and it's only sold for Php 599.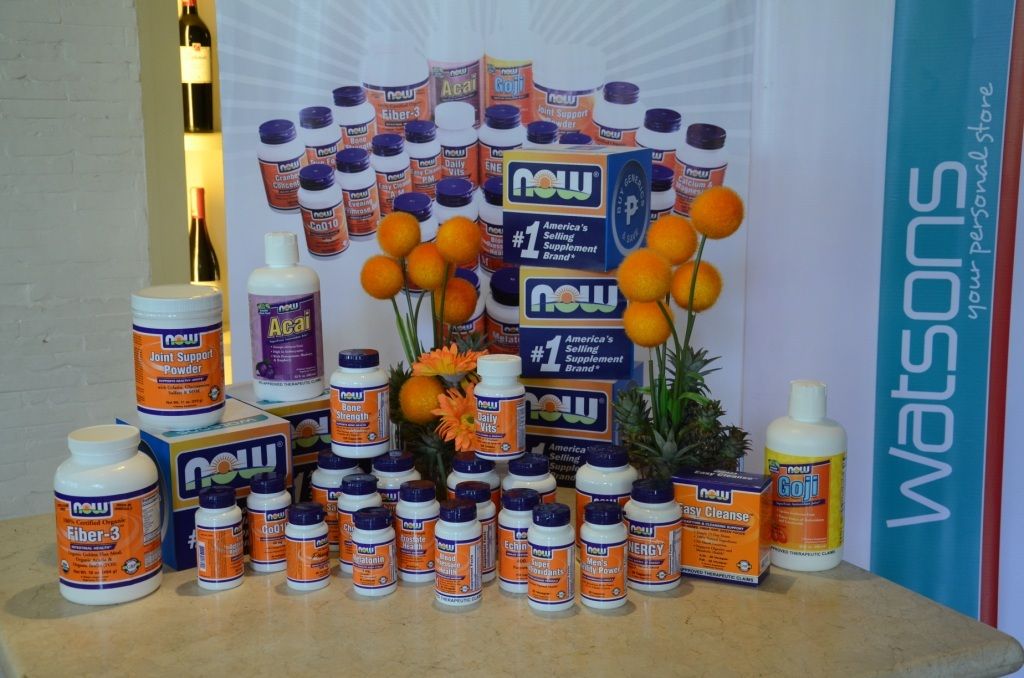 NOW Foods is welcoming its first ever Filipino Ambassadors: model and vegetarian Isabel Roces; Erwan Heussaff, celebrity foodie and health buff; Sam YG, popular DJ and TV host; and Melanie Siy Tan, a full-time mom and yoga instructor.  As the NOW Foods product range caters to all lifestyles, the ambassadors hail from diverse backgrounds, but are united by their exemplification of healthy living and their unique drive to live life with passion.  Most importantly, Erwan, Isabel, Melanie and Sam have personally experienced and have benefitted from NOW Foods supplements.  As role models of holistic well-being, they are living their passion fully, thanks to good health and nutrition.
For more info, visit  http://www.watsons.com.ph and http://www.nowfoods.com.