I suddenly remembered that I wasn't able to post the photo of our weird looking Dunlop bloated tire. This tire mishap happened last August and we still can't get over it until now, we're still keeping the tire in our car and just yesterday, we showed it at the Tire Center at S&R. They said that it's a common problem among Dunlop tires.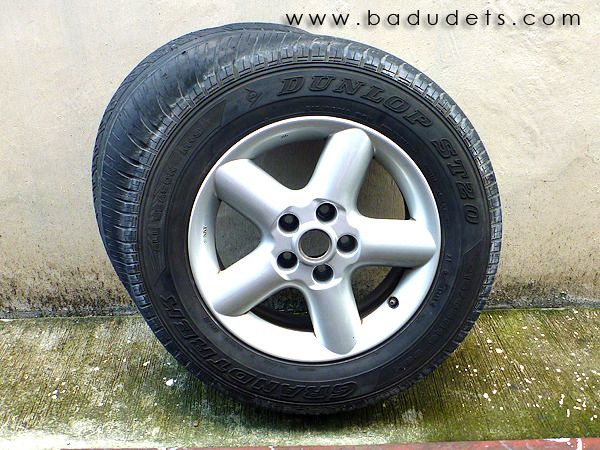 Just looking at the bump is really scary, we're really thankful that we got past Edsa when we noticed that the car is wobbling. The staff at the tire center said that the internal structure was damaged, perhaps when we hit a bump in the road. They also advised us to just maintain a pressure of 30, over inflating might also cause this.
Since we had a bad experience on Dunlop tires, we'll try other tire brands. We need to buy a spare tire, but I suggested to buy a heavy duty one that can withstand the condition of our poor roads here in the Philippines. If only we can use those RZR XP Accessories for our car, but something as sturdy, reliable and dependable like the ones used in ATV will be great.
Be safe on the road everyone!